Latest Windows 10 Update Breaks Handy Alt-Tab Feature. Here's How To Fix It
KEY POINTS
The Alt-Tab function is one of Windows 10's most useful features
Some users now complain that it no longer works on their devices
The problem reportedly began after Windows 10's latest updates
The latest Windows 10 update has reportedly broken the handy Alt-Tab feature, leaving many users frustrated. If you are one of them, this short guide may come in handy.
Many users consider the Alt-Tab function as one of Windows 10's most useful features. It allows users to switch between open windows without the need to minimize the active one. When one presses the Alt and the Tab keys at once, their screen switches from one open to another. Users can even scroll through different windows by repeatedly pressing the Tab key while holding the Alt key at the same time, Tech Radar said in a report.
However, after getting the July 2021 preview (KB5004296) and August 2021 Patch Tuesday (KB5005033), some Windows 10 users began complaining the Alt-Tab function is no longer working on their devices. When they tried to switch between active windows, their screen reportedly jumped back to the desktop. Meanwhile, some users complained of seeing a blank screen whenever they tried to use the feature.
Although KB5004296 is optional, KB5005033 is a mandatory update that aims to bring remaining fixes for gaming issues. According to Windows Latest, the latter is the one causing this problem and there are two ways to fix it.
First, users may choose to disable the News and Interests feed -- a recently introduced Windows 10 feature. Reports suggested this may be causing the problem.
To turn off this fresh feature, users have to right-click on the taskbar. Afterward, they should head over to the News and Interests menu item and select Off. It should then disappear from the taskbar. Should users wish to re-enable this feature, they simply have to repeat the process but select On instead.
The second option is to uninstall the cumulative update. Users may defer the update for weeks or until Microsoft releases the next available patch to fix the issue.
To remove the cumulative update, users have to go to Update and Security and click on View Update History. They should click on Uninstall Update after and they will be directed to the Control Panel.
On the Control Panel, they have to select the specific Windows update to be removed and then click on Uninstall. To fix the feature in question, users should choose KB5004296 for the July update and KB5005033 for the August update. They may be required to restart their device after completing these steps.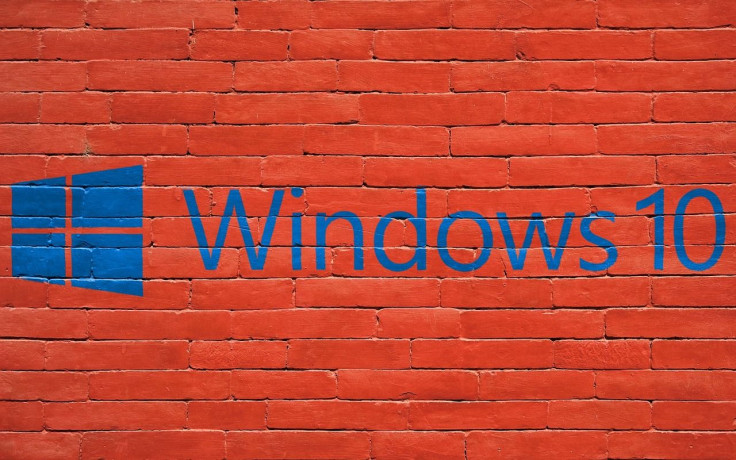 © Copyright IBTimes 2023. All rights reserved.