Latin American Economic Future Looks Grim Thanks To Commodity Prices: IMF World Economic Outlook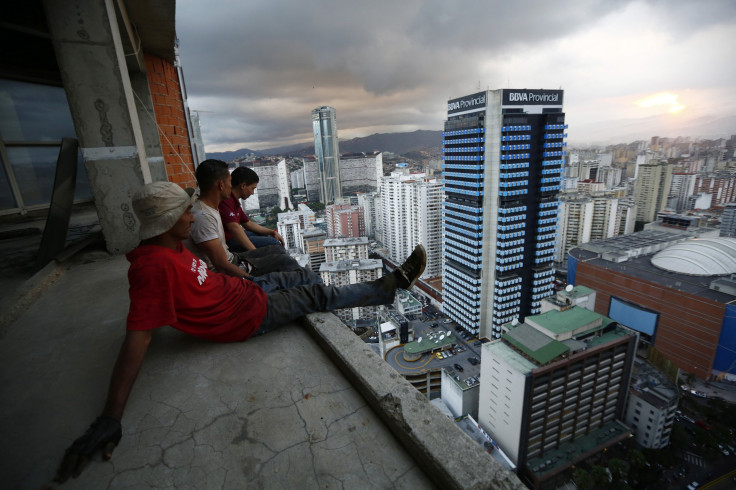 As the world's major economies celebrate record-low oil prices, the outlook for countries in Latin America isn't especially optimistic. New data from the International Monetary Fund say that economic growth in the region has declined for the fourth consecutive year, and thanks to record-low global commodity prices and continuing political problems, it doesn't look to be improving anytime soon.
The latest IMF World Economic Outlook says the region's gross domestic product (GDP) increased just 1.3 percent in 2014 -- far below the 4.2 percent average it experienced between 2004 and 2013. This year, IMF analysts expect just 0.9 percent growth.
"The decline in the price of oil has led to a large reallocation of real income from oil exporters to oil importers," IMF researcher Olivier Blanchard told reporters Tuesday. Global benchmark crude prices hit a six-year low last month, which has been a blessing for some and a curse for others.
"Now, this is clearly good news for the oil importers, which are most major countries," he said. "For the oil exporters, it is clearly not very good news. They are suffering from the other side, the decrease in real income coming from the decrease in the price of oil."
While some exporting countries have vast savings they stored away when prices were high, not all are in this situation. "Some of them, as you know, are in more serious trouble," Blanchard said.
Venezuela, for example, is facing a 7 percent contraction in economic activity. The country is the world's seventh-largest oil exporter and the biggest one in the region, where "an oil price decline has compounded an already difficult situation," the IMF report said.
Brazil's economy is expected to contract by 1 percent this year, after losing 2 percentage points since its last forecast in October 2014 because of weak private-sector sentiment and continued fallout from a corruption scandal at state-owned oil company Petrobras that had negative repercussions for Brazilian President Dilma Rousseff's administration.
"The risk of near-term electricity and water rationing, and the fallout from the Petrobras investigation; greater-than-expected need for fiscal tightening also plays a role in the download revisions," the report says.
Argentina, on the other hand, is one of the few bright spots in the region but is still not in great shape. Its "economic prospects for 2015 have improved relative to October as balance of payments pressures have moderated," the report says, referring to a potential crisis earlier this year, involving the repayment of massive amounts of debt to American investors. Even so, the IMF is forecasting that its GDP will contract by 0.3 percent this year.
Meanwhile, Bolivia, Chile, Colombia, Ecuador and Peru are all looking at downward revisions for this year's growth projections by as much as 2 percentage points.
© Copyright IBTimes 2023. All rights reserved.