Lavender Country Musician And Gay Activist Patrick Haggerty Dies At 78
Musician and activist Patrick Haggerty has died at 78 due to complications related to a stroke. His country band, Lavender Country, announced his death in an Instagram statement Tuesday.
"This morning, we lost a great soul. RIP Patrick Haggerty," the band captioned a photo of Haggerty performing in front of a small crowd.
"After suffering a stroke several weeks ago, he was able to spend his final days at home surrounded by his kids and lifelong husband, JB. Love, and solidarity," the band writes, before adding three purple heart emojis.
Born Sept. 27, 1944, in Port Angeles, Washington, Haggerty was raised by his father, a farmer, and his mother, a housewife. In his old interviews, the musician noted that both his parents accepted the fact that he was gay.
After he was discharged from the Peace Corps in 1966 due to his sexuality, he relocated to Seattle, where he actively participated in the Gay Liberation Front to fight for gay rights. He previously shared that he was also able to identify himself as a socialist after going on an eye-opening trip to Cuba in the 1970s.
In 1972, Haggerty formed the queer country folk group Lavender Country with Michael Carr, Eve Morris, and Robert Hammerstrom. The group's debut album became a massive hit in 1973 and sold all 1,000 copies in no time. The album featured songs that narrated their experiences as queers, including "Come Out Singing," "Cryin' These Cocksucking Tears," and "Back in the Closet Again."
Lavender Country is widely known as the first openly gay country band in America. Their self-titled debut album was re-released by the label Paradise of Bachelors in 2014 and became a hit yet again.
In 2019, Haggerty dropped a second album for the group, titled "Blackberry Rose." Don Giovanni Records re-released the album earlier this year.
In its tribute to Haggerty following his death, the label commended the musician for his active involvement in the gay rights movement.
"Patrick Haggerty was one of the funniest, kindest, bravest, and smartest people I ever met," the label wrote in an Instagram statement. "He never gave up fighting for what he believed in, and those around him who he loved and took care of will continue that fight."
"He was more than a hero; he was also a friend, mentor, comrade, and fatherly figure for us and our families. He was hilarious too; it was always an adventure spending time with him," the label adds.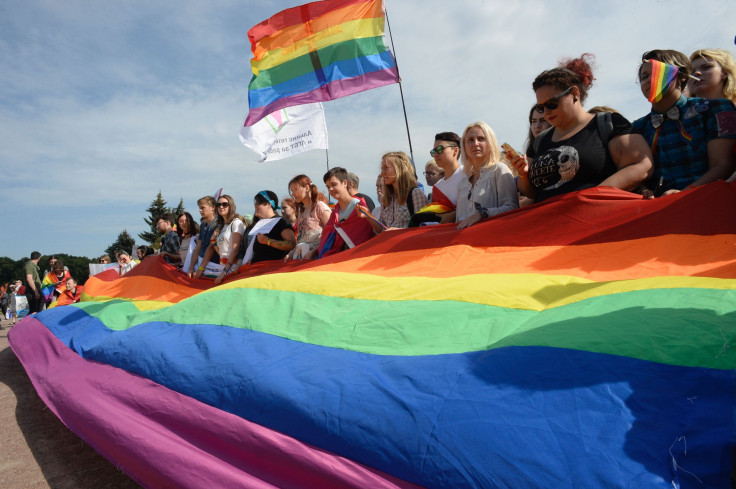 © Copyright IBTimes 2023. All rights reserved.
FOLLOW MORE IBT NEWS ON THE BELOW CHANNELS