Lea T And Other Brazilian Transgender Models Paved The Way For Fashion's Latest Trend [PHOTOS]
The fashion world is embracing its newest trend, according to the Associated Press, and this time it's Brazil's pack of stunning transgender models.
"Though they emerged onto the scene here just around two years ago, Brazil's so-called trans-models have already added a pinch of exoticism to the country's showcase modeling sector - long dominated by blonde women such as Brazilian uber-model Gisele Bundchen," the AP explained in a feature on Thursday. "The trans-models' newfound prominence also points to a seismic shift in Brazilian society, which has seen macho, homophobic attitudes soften in recent years as gays win more legal rights."
The shift comes as transgender individuals slowly enter mainstream media and culture in Brazil after a 2011 decision by the world's largest Catholic country to recognize, but not legalize, gay marriage.
The transgender model movement was largely started by Lea T, who paved the way for other transgender models in Brazil ever since she appeared as the muse of Paris couture label Givenchy in 2010. Born to Brazilian soccer star Leandro Cerenzo, the 5-foot-11 model has garnered international cred like French Vogue (handpicked by editrix Carine Roitfeld), posing with the legendary Kate Moss and a Givenchy campaign.
"We are in the 21st century and there is just more tolerance in the air. Here in Brazil we now have gay mayors, gay lawmakers," 40 Graus Models modeling agency director Sergio Mattos told The AP. "So why not trans-models? The world has evolved and now discrimination is, thankfully, becoming a thing of the past."
On an international scale, transgender women have garnered attention outside of the fashion world as well, after a contestant was denied a spot in the Miss Universe pageant for being transgender. After much controversy that rocked the pageant runners, Jenna Talackova of Canada was allowed to compete but fell short of the crown in May.
Heralded as the agent who nurtures transgender models, Mattos, who is credited with finding supermodel Gisele when she was 14-years-old, said he also discovered 26-year-old Felipa Tavares, a six-foot tall Brazilian transgender beauty.
"It wasn't till I saw her ID with her birth name that I realized she wasn't born a woman," Mattos said. "I thought, 'What the hell, let's give her a shot.'"
And Tavares is grateful, having grown up wishing to be a model.
"As a kid, I remember being so uncomfortable in the boys' clothes my parents dressed me in. I never played football and I just wanted to hang around with the girls, playing dolls or dress-up," Tavares said.
Tavares said she has been getting hormone treatments since her late teens but is still saving money for her sex reassignment surgery. But that hasn't stopped her for posing for Brazilian swimwear campaigns.
"The bikinis here are so tiny, the idea of wearing one in a show, with the lights and the cameras and everyone looking at you, it's super scary," she said.
Carola Marra, another 25-year-old transgender model with 40 Graus Models, caused a scene at Rio Fashion Week in May for her status as transgender. She admits that while the trend has become more popularly accepted, it is still difficult. Marra told the AP that she's been rejected by many clients in fear she would give off the "wrong message" to buyers.
But some things are easy for the transgender models, according to Mattos, despite much struggle.
"In some ways, the trans-models have a proverbial leg up on their female colleagues," The AP wrote. "Unlike even the thinnest of women, who often fight cellulite and stretch marks, the trans-models have long, sinewy limbs unscarred by such typically female afflictions. Once they've lasered away facial or body hair, they can sometimes look more feminine even than models who were born female."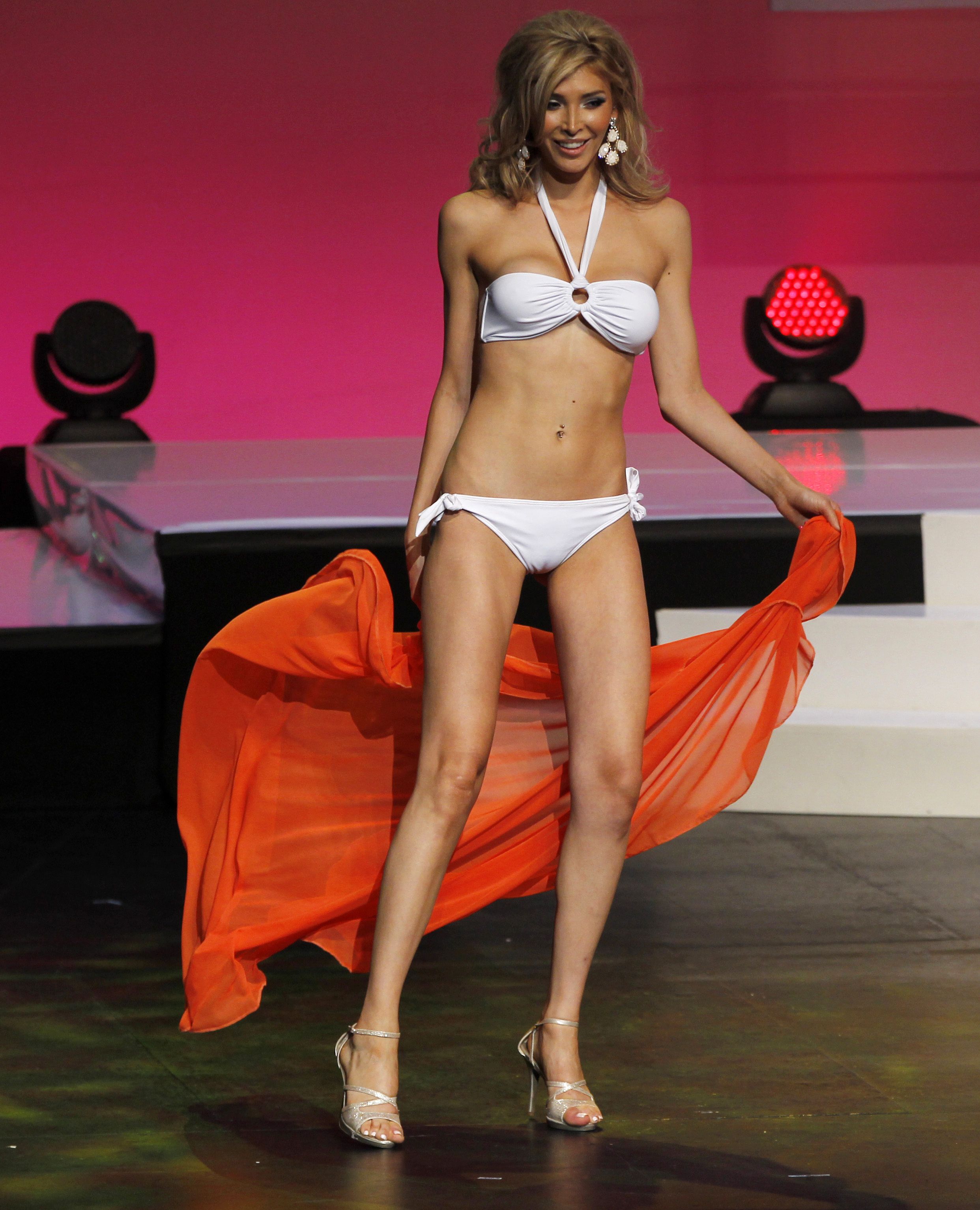 © Copyright IBTimes 2023. All rights reserved.