Leading Blockchain Entrepreneurs to Follow in 2021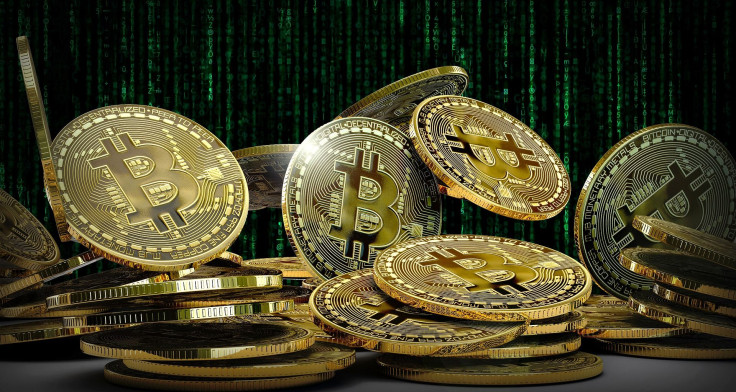 2021 was incredible for the entire crypto world. Only half a year had passed, but it was dizzying, mind-blowing, and insane. We have seen new crypto-price records, the rise of new crypto technologies, and an influx of unprecedented investments in the decentralized sphere. Let's remember the personalities who played an important role in this, had a direct impact, and are remembered more than others!
1 - Nayib Armando Bukele, Salvadoran politician and statesman, businessman, President of El Salvador since June 1, 2019.
Since childhood, he had a great talent for entrepreneurship. At 18, he was already running the company. He studied law at the Jose Simeon Cañas Central University, but decided to suspend his higher education in order to devote himself to the family business. Owner of Yamaha Motors El Salvador, Director and President of Obermet S.A. DE C.V.

In the summer of 2021, the president signed a law that makes Bitcoin the country's official settlement currency. In September, all entrepreneurs in the country will start accepting BTC along with the US dollar. El Salvador became the first country in the world to take such a step. Despite the fact that many experts and analysts promise future troubles to the El Salvador's economy, this decision was revolutionary, pushed crypto adoption to a whole new level, and forever inscribed the names of the president and parliamentarians in the history of not only the country but also the global crypto and financial space.
2 - Michael Saylor is an American entrepreneur, executive, inventor, author, and philanthropist, who co-founded and leads MicroStrategy.

Mr. Saylor is a named inventor on more than 40 patents. In addition to being credited as the inventor of relational analytics, he led MicroStrategy into the fields of web analytics, distributed analytics, mobile analytics, cloud computing, mobile identity, IoT and cryptocurrencies!
MicroStrategy became the first public company with an incredibly huge share of Bitcoin investment! The company owns 92 thousand BTC, which at the exchange rate for June 2021 exceeds $ 4 billion dollars! However, the company led by Mr. Saylor doesn't stop there and is investing more and more in digital gold. It is the MicroStrategy policy that has become one of the strongest incentives for the 2020-2021 crypto rally. Michael is an ardent Bitcoin fan and regularly supports cryptocurrency initiatives.
3- Marcus Prinz von Anhalt, businessman, investor, trader, influencer

German millionaire, worked hard from a young age, helping in the butcher shop, trained as a cook, and saved money for opening his own restaurant. Over time, Marcus became the owner of elite nightclubs as well as several gentlemen's clubs, becoming a famous person in Germany.
With an extraordinary talent for spotting financial potential ahead of others, Marcus also invested in cryptocurrencies at the end of 2020. In 2021, Prinz made 1,850% of the profit and became a super-rich guy and one of the largest private bitcoin whales. Marcus created a unique project cryptoprinz.com, where he trains people to make money on cryptocurrency just like he does. Greed & jealousy are the main enemies of successful crypto trading, says Prinz von Anhalt.
4 - Devin Finzer, Co-Founder & CEO of the OpenSea, largest NFT marketplace ever.
When CryptoKitties appeared in 2017, it became a funny joke for many. But not for Devin Finzer. He realized that cryptocurrencies could now be more than just finance. So Finzer joined up with a friend, Alex Atallah, a Stanford alum who had worked as a software engineer at Apple and Palantir, and founded OpenSea.io, a blockchain-based marketplace for goods.
OpenSea is the world's largest non-fungible token marketplace with monthly turnover in excess of hundreds of millions of dollars. This is a real Amazon in the NFT world, where their creators can sell their digital art tokens, and investors and crypto enthusiasts exchange and buy them. Trading on OpenSea is the first and foremost task of any NFT startup or artist. The year 2021 reopened this technology for the crypto world, and stars, musicians, athletes and other celebrities began to massively join it.
Devin's contribution to the spread of NFT is invaluable and easy to spot. Channels do interviews with him, TOP-media write news, his statements are quoted on Twitter, he even became one of the characters in the CryptoKombat online game.
5 - Changpeng Zhao is a Chinese-Canadian business executive, founder, and CEO of Binance, the largest crypto exchange.
A crypto oligarch who managed to create the brand of the world's most recognizable and popular cryptocurrency exchange. He is actively working on crypto initiatives around the world, helping countries to implement policy, developing crypto infrastructure, and spreading crypto adoption.
Binance's BNB token has become the most popular among all other exchange coins several years ago and has shown incredible growth results. But the team did not stop there and created their own, cheap and profitable blockchain, as well as many projects, including an NFT marketplace in 2021, DEX, OTC platforms, and many other crypto projects, each of which is successful.
The company, run by Changpeng Zhao, has been helping aspiring developers, digital art creators, and startup founders for several years in a row.
6 - Elon Musk is the CEO of Tesla, CEO and founder of SpaceX, founder of The Boring Company, co-founder of Neuralink, co-founder of OpenAI and centibillionaire.
Elon Musk is one of the richest people on the planet. He is considered a real genius, and indeed he is. Only Elon was able to create and raise the world's first private company that launches rockets into space on a par with Russia, the United States, and China.
Elon is distinguished by incredible hard work, courage, and an extraordinary mind, which helps him to achieve success in any business. But Musk has a special relationship with the cryptocurrency market. With the help of one tweet, he is able to shake the quotes of cryptocurrencies, increase and then bring down the price of bitcoin, and also send the price of unknown crypto-coins to Mars.
The crypto community is controversial about the "iron man of our time", but its reputation and enormous influence on the financial markets cannot be denied.
7 - Timur Kudratov is a serial entrepreneur & investor in Business & Entrepreneurship in the UAE. Founder of the LWK Group, and a strategic partner at the Private Office of H.H Sheikh Ahmed Bin Faisal al Qasimi.
After Timur brought to Dubai more than 500+ companies, helped to open branches of numerous international businesses in the Middle East, and invested in countless promising startups, he decided to concentrate on sharing his expertise, knowledge, and experience with young individuals and entrepreneurs as well as mature professionals through trainings, seminars, webinars, and personal consultations.
Timur organizes events for a crypto-party on defi, blockchain, crypto, and more topics. Events are attended by all TOP personalities of the crypto world, including exchange owners, crypto businessmen, traders, bloggers, and large investors. Timur's goal is to grow businesses and help people see new promising opportunities.
His group of companies includes a Lifestyle Management Concierge company "Luxury World Key", a Real Estate agency "White Walls" concentrating on Hospitality, a Second Citizenship & Residency company "Relocate Global" and an Events Management agency "Ogoń Events".
8 - Verlin Sanciangco is the Chief Investment Officer for the Ruby Family Office with a current $3.7B Asset Under Management.
Verlin has always been an advocate and strong supporter of outreach programs toward helping children and mothers. To continue the work for the children and mothers in poverty-stricken areas, Verlin organized the Ruby Family Foundation. Ruby Family Foundation's goal is to be the first foundation on blockchain that will be fully transparent. One hundred percent 100% of the funds are allocated towards global outreach programs for children and mothers and all management team are volunteering their time and resources without compensation from the foundation.
Ruby Family Foundation is also involved in the NFT sector as a means to raise funds. In order to keep the Ruby Family Foundation fully sustainable and not requiring donations to fully operate, the " Smart Contract Solutions Liquidity Partnership Program " was created. Smart Contract Solutions Ltd operates and facilitates the liquidity pool through uniswap.org and mitigates the risks by using the USDC/ ETH liquidity pool pairing.
9 - Robert Toru Kiyosaki is an American investor, businessman, writer, and speaker who has inspired millions of people around the world.
Author of the bestselling " Rich Dad, Poor Dad ", creator and advocate of the philosophy of wealth, which teaches people how to manage money and invest, make decisions, and take responsibility for their lives.
Unlike many conservative investors and entrepreneurs, Kiyosaki actively promotes bitcoin. The businessman has been warning of the imminent collapse of the financial system for many years, advising to transfer assets to "hard" currencies such as gold and silver. And recently, Robert Kiyosaki has begun to actively talk about bitcoin, considering it as "digital gold", which can also retain value in the face of inflation. This is having a big impact on the writer's millions of fans who have begun to pay more attention to crypto.
10 - Kirill Mishanin, founder of infodriver.io, and " Infodriver Capital "
Kirill has been involved in the crypto space since 2015 and runs technical partnerships with TOP IT companies (IBM, Oracle, Alibaba, Lenovo) for the Credits startup (raised $20 million). He also participates in World NFT&DeFi Summit, World Blockchain Summit, Smart Summit, and broadcasts on the blockchain Youtube channel.
Kirill is an advisor for Aimedis medical data storage solutions and Liquidity Partner Acquisition Director at Smart Contract Solutions UK. He sees his mission in the mass adoption of blockchain technologies and easy access to highly profitable DeFi tools for everyone.
FOLLOW MORE IBT NEWS ON THE BELOW CHANNELS