Learn The Awful Truth Behind Veganism In Adult Swim's 'Tofu Hunter'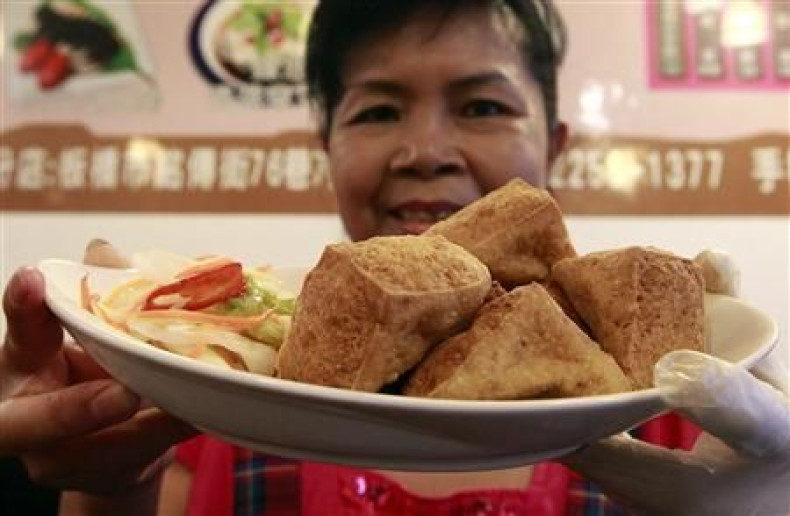 Originally starting out as a flash game, "Tofu Hunter" is a mobile game published by popular entertainment label Adult Swim and developed by Paw Print Games. The title seems to make fun of vegans or vegetarians. In the universe of "Tofu Hunter," tofu isn't simply a delicious treat for those seeking a healthier lifestyle, but a living creature like any other meat product.
The game is a parody of the various deer-hunting games like "Deer Hunter 2014," to the point that the tofus actually have antlers. The game has players shooting "living" tofu, and from what can be seen in the trailer below, there will be different species of tofu to target.
According to Touch Arcade, after the player shoots down the tofu, they are then given to those "barbaric" vegetarians, who have no idea that all life comes from death. This is apparently the "terrible truth behind veganism" as stated by Gamezebo, though it's clear the game has its tongue firmly in its cheek.
Being a port of a flash game, it's currently not known how improved the "Tofu Hunter" mobile version is compared to its flash game counterpart. The graphics seem better than the original, providing nice settings in which to shoot the various species of tofu, but aside from that, not much else is known about the game.
Surprisingly enough, "Tofu Hunter" has been around for quite some time as a flash game on Adult Swim. In 2010, animal rights group PETA commented on the original "Tofu Hunter" flash game, praising it humor and even joking about how "tofu never screams."
"Tofu Hunter" will be available this week and is an App Store exclusive. Given that a number of titles from Adult Swim Games have also been ported over to Android, one can expect a port of the game to hit the system in the near future.
Contact writer at: parungonicolo@gmail.com.
Tofu Hunter from Adult Swim Games Trailer (Credit: YouTube/Touch Arcade)
© Copyright IBTimes 2022. All rights reserved.