'Legends Of Tomorrow' Trailer Teases New Character; Who Is Hawkman?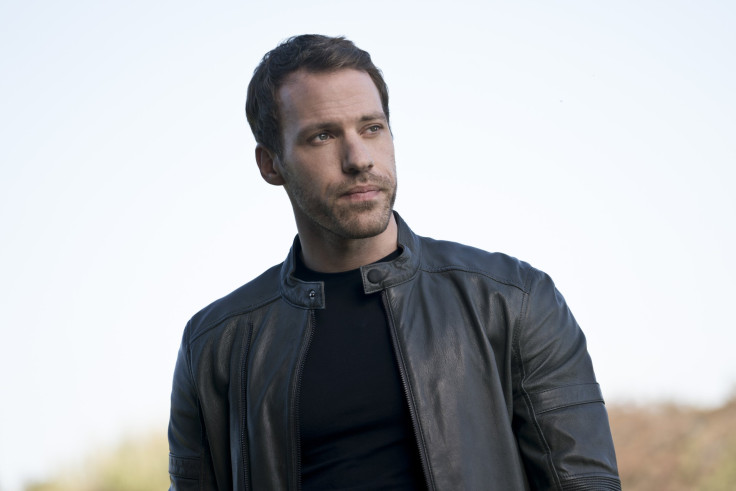 With just weeks to go before the CW premieres its third connected superhero TV series, "Legends of Tomorrow," fans are eager to see what's in store for the unusual team spinoff. To help satiate fan's appetites, the network has released another promotional video that teases one of the show's most mysterious new characters, Hawkman (Falk Hentschel).
As fans of both "Arrow" and "The Flash" will remember, Hawkman was introduced during the crossover event that took place during Season 4 and Season 2 of the shows, respectively. When the mysterious winged hero swooped down and kidnapped Kendra Saunders (Ciara Renée) from Cisco (Carlos Valdes), it took the combined efforts of Barry Allen (Grant Gustin) and Oliver Queen (Stephen Amell) to take him down. After a brief battle with the ancient hero, he revealed himself as Carter Hall, also known as Hawkman.
Hall explained that the reason he kidnapped Kendra was because she is his eternal paramore and the two of them are locked in a vicious cycle that sees them die at the hands of their enemy only to be reincarnated to fight him once again. That enemy is none other than the principal villain of "Legends of Tomorrow," the immortal time-traveler Vandal Savage (Casper Crump). All three were apparently royalty in ancient Egypt. Savage had a bit of a thing for Saunders, and when he discovered that she was in love with Hall he practically destroyed Egypt in a temper tantrum, killing all of them in the process. Now, thanks to some unknown curse, as Savage continues to wreak havoc and seek world domination, Saunders and Hall are tasked with trying to stop him through their constant reincarnation.
Although their previous 206 attempts to stop Savage had failed, it wasn't for a lack of trying. Together with Hawkgirl he uses his trusty mace, super-strength and retractable hawk wings to aid him in battle. While the Green Arrow and Flash helped him and Hawkgirl stop Savage in battle, the war is far from over. In the new preview clip for "Legends of Tomorrow" it's a no-brainer for time-traveler Rip Hunter (Arthur Darvill) to recruit both Hawkman and Hawkgirl to his team that's been put together to stop Savage throughout various points in history.
Hailed as an immortal, prince, savior, warrior and hero, Hall will join heroes Firestorm (Victor Garber), Atom (Brandon Routh), White Canary (Caity Lotz), Heat Wave (Dominic Purcell), Captain Cold (Wentworth Miller) and more when the new CW series drops Jan. 21.
© Copyright IBTimes 2023. All rights reserved.