'Legends Of Tomorrow' Spoilers: New Trailer Goes Back To The 1970s [VIDEO]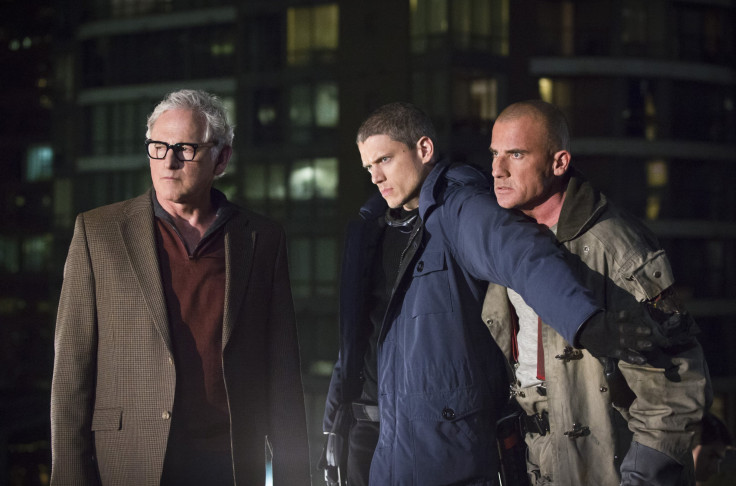 Just before New Year's Eve, a trailer for the CW's "Legends of Tomorrow" teased one of the show's time travel destinations in the 1970s, showing the show's gang of "Arrow" and "The Flash" side characters in some groovy new outfits. The latest trailer, though, shows them getting their time travel groove on in more detail.
In the new teaser, fans get to see a few of the characters adjust to 1970s life and for Dr. Stein (Victor Garber), that means meeting his younger self. The scientist spots his younger version on the campus of his old college.
"My hair, it's so thick" he remarks, impressed.
He is not the only one impressed. Sara Lance (Caity Lotz), aka White Canary, spots the young doctor as well and sees an opportunity to advance whatever mission has brought the group to the decade. When the young Stein meets Lance, he lays on a very far out pickup line.
"Let's go spark a doobie," he says with some serious confidence.
The Canary laughs looking back at grown up Stein as she walks off his thicker-haired counterpart. This time travel business is going to be fun.
Watch the new trailer for "Legends of Tomorrow" below:
Soon, fans will get to see what the whole gang — the Atom (Brandon Routh), the other half of Stein's Firestorm (Franz Drameh), Hawkgirl (Ciara Renee), Hawkman (Falk Henschel), Heat Wave (Dominic Purcell) and Captain Cold (Wentworth Miller) — will get up to in their own time travel adventures when the show premieres Jan. 21. The rag team of superheroes (and villains) will be joining forces to take on immortal baddie Vandal Savage (Casper Crump), who was introduced in the "Arrow" crossover episode of "The Flash" on Dec. 1.
How will young Dr. Stein factor in to the equation? Fans will have to wait to find out. "Legends of Tomorrow" premieres Thursday, Jan. 21, on the CW.
© Copyright IBTimes 2023. All rights reserved.