Leonard Marsh Dead: Snapple Co-Founder Dies In Long Island Home At 80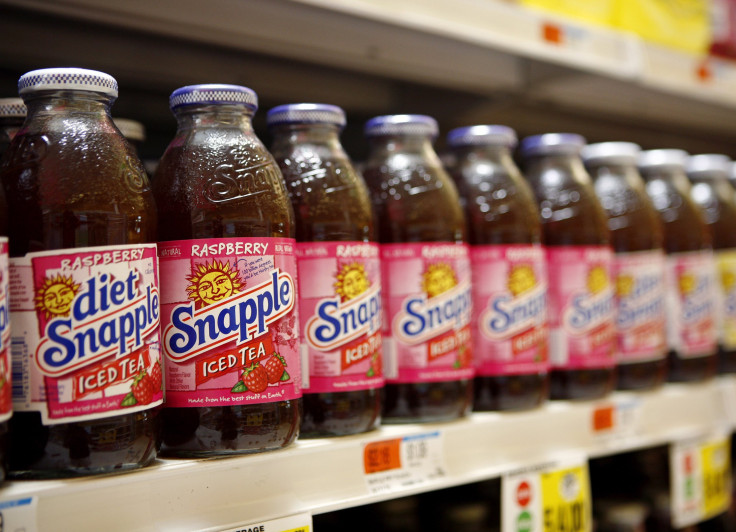 Leonard Marsh, a co-founder of the popular beverage brand Snapple, has died. Marsh, a longtime president and chief executive of the company, died on Tuesday at his home in Manhasset, Long Island, according to the New York Times. He was 80 years old.
Along with his brother-in-law, Hyman Golden, and a childhood friend, Arnold Greenberg, Marsh started out in the beverage industry in New York City in 1972 with Unadulterated Food Products. The company sold natural fruit juices to health food stores until 1980, when the trio introduced the brand name Snapple.
It's been said that Snapple was created in the right place at the right time. By the 1980s, consumers sought healthier bottled drinks than those on the market at the time. With the introduction in 1987 of the first of its bottled iced teas, Snapple solidified its position as a leader in the New Age beverage market.
The company capitalized on stellar sales with quirky marketing, most notably with a television commercial that aired in 1990s and starred a friendly New York woman named Wendy Kaufman, an employee in Snapple's order department.
After Quaker Oats Company bought Snapple for $1.7 billion in 1994 and sold it in 1997 for , a series of transactions since then has led to the creation of what is now the Dr. Pepper Snapple Group Inc. The company is currently based in Plano, Texas.
Marsh was the last of the Snapple co-founders to pass away. Golden died in 2008 and Greenberg died last year. Besides his sister, Mildred Golden, Mr. Marsh's survivors include his wife of 57 years, the former Marian Ebner; a daughter, Robin Ross; two sons, Bradley and Peter; and eight grandchildren.
According to the New York Times, the word "Snapple" is a portmanteau embodying a congenial marriage of "snappy" and "apple."
© Copyright IBTimes 2023. All rights reserved.