LG Launches AI Research Lab In Canada, Partners With University Of Toronto
Less than two months after LG Electronics set up its Silicon Valley-based venture capital firm, the South Korean tech giant announced the expansion of its artificial intelligence research effort in Canada.
LG took to its online newsroom Wednesday to announce its new LG Electronics AI Research Lab in Canada. The facility is said to be an extension of the company's LG Silicon Valley AI Lab in Santa Clara, California. The two new facilities are part of LG's serious commitment to AI research. The firm already has AI labs in South Korea, India, and Russia. It didn't say if it intends to build more labs in other parts of the world.
LG's presence in Canada will also be stronger, since it has entered into a new partnership with the University of Toronto. The public research university is well known for its expertise in AI and machine learning, particularly in the field of deep learning.
"The University of Toronto looks forward to partnering with an innovative global company like LG as our researchers continue to advance the boundaries of artificial intelligence. The presence of such leading, multi-national firms in our innovation ecosystem strengthens opportunities for our faculty, students and start-up companies across a whole range of disciplines," University of Toronto President Meric Gertler said of the partnership.
LG said that through its five-year, multi-billion dollar partnership with the University of Toronto, it is going to build its Open Platform-Open Partnership-Open Connectivity strategy that would expand its AI ecosystem. As part of this, researchers at the University of Toronto will get to work with LG's U.S. and Canadian AI R&D teams.
In addition, LG reiterated its desire to collaborate with and invest in promising startups. When it set up its Silicon Valley-based venture capital firm in June, the company noted that it is looking for new business opportunities and startups to acquire. The company is specifically interested in acquiring startups that specialize in robotics, AI and autonomous vehicles.
This time around, LG is more vocal about its interest in AI. "AI will ultimately touch everybody's lives, transforming the way we live, work and play," LG Electronics President and Chief Technology Officer Dr. I.P. Park said. "Early implementations of AI in connected devices today are setting the stage for tomorrow's smart cities, smart homes, smart businesses and smart devices, all with capabilities that no one has even dreamed of yet."
"AI solutions based on deep learning will revolutionize how we interact with the world around us, in new seamless ways that use contextual data from things like biometrics, emotions, gestures and of course voice," Dr. Park said before discussing LG's AI strategy that is composed of three main pillars.
"The first is the ability to evolve with time, so the more you use our products, the better they evolve to meet your specific needs. The second is the ability to integrate AI into diverse touchpoints – to have a seamless, consistent user experience across the entire LG product portfolio, from connected appliances and TVs to connected cars and smartphones," Dr. Park explained. "The third is openness; our strategy is to provide the best AI experience for LG customers, leveraging the complementary capabilities of leading partners across the ecosystem."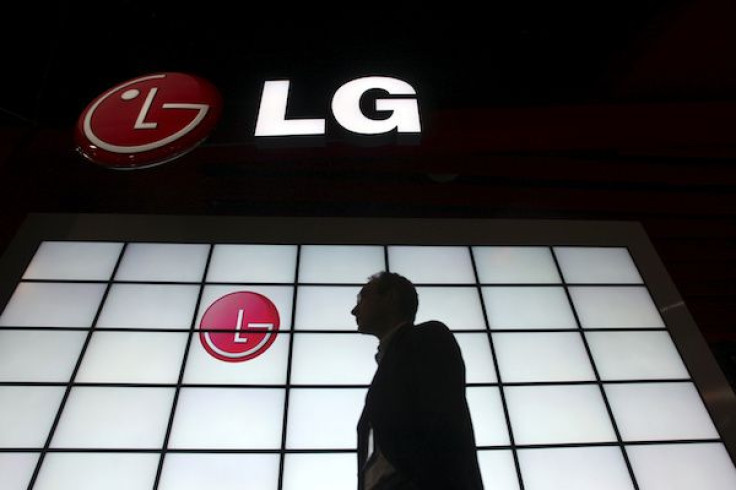 © Copyright IBTimes 2023. All rights reserved.
FOLLOW MORE IBT NEWS ON THE BELOW CHANNELS