LG V20 Vs. Galaxy S7 Edge Vs. iPhone 7: Which Phone Has The Best Specs, Features?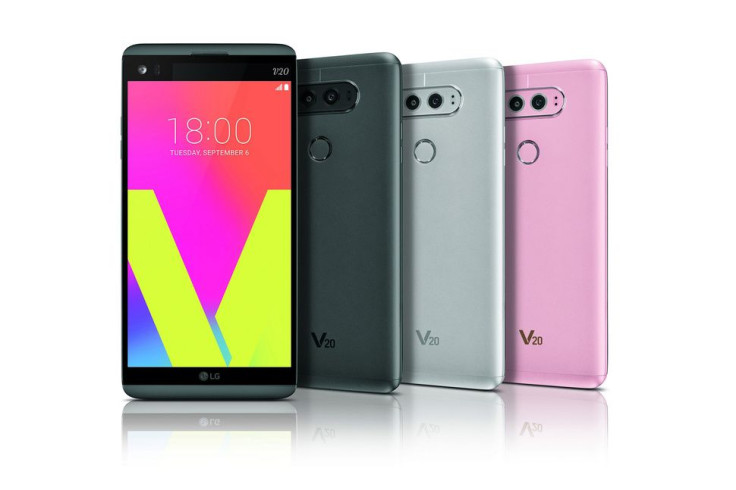 Yes, smartphone users, despite coverage of the Note 7 recall and the iPhone 7's lack of a headphone jack, there are other smartphones out there. Last month LG released the LG V20, a phone featuring a replaceable battery, enhance audio features and manual camera controls for video.
While Apple and Samsung continue to be the stars of the shows, LG is making headlines with the V20. We've decided to compare LG V20 Vs. Galaxy S7 Edge Vs. iPhone 7 to see which phone has the best specs, features, etc.
LG V20 Features, Specs, Price -
LG V20 Specs: The LG V20 sports a 5.7-inch display, dual-cameras, an additional always-on display, great battery life and runs Android 7.0 Nougat. For charging the V20 uses USB-C, featuring a speaker and a headphone jack on each side of the charging port. On the back of the V20 you'll see a fingerprint reader that also acts as a power button, and a dual-camera setup. Because the V20 has a second display, the V20 is larger than the Galaxy S7 Edge and iPhone 7, measuring at 159.78.1 x 78.1 x 7.6mm which can be challenging to hold with one hand. Though if you're already used to using a larger phone, you'll be comfortable using the LG V20. The V20 ships with a Qualcomm Snapdragon 820 processor, 4GB of memory, 64GB of storage which expands up to 2TB through microSD and has a 3,200mAh battery. The V20 also offers two camera lenses. One camera lens has an 8-megapixel 135-degree ultra-wide angle lens, while the other camera lens has a 16-megapixel wide-angle shooter. The front of the V20 has a 120-degree lens wide-angle camera with 5 megapixels.
LG V20 Features: Besides being one of the first phones to feature Android Nougat, the V20 features a 32-bit Quad DC, which is made by ESS Technology. It supports all kinds of formats, including FLAC, AIFF and Apple Lossless. There's also an HD audio recorded that captures "studio quality audio" from different miss built into the phone. What this means for you, is there will be less noise and better sound quality. LG claims that the V20 claims a 50 percent reduction of ambient noise levels. The V20 also brings back the secondary screen, but this time it has more brightness, plus a new "signature feature." Similar to the Galaxy Note, the V20 screen can show a word or phrase when not in use, and you can create wallpaper theme. It also features a removable battery, as well as the option to manually control the video camera.
LG V20 Price: For $800 depending on where you buy it, the V20 is priced to compete with some of the best phones on the market right now, including the Galaxy S7 Edge and iPhone 7.
Galaxy S7 Edge Specs, Features, Price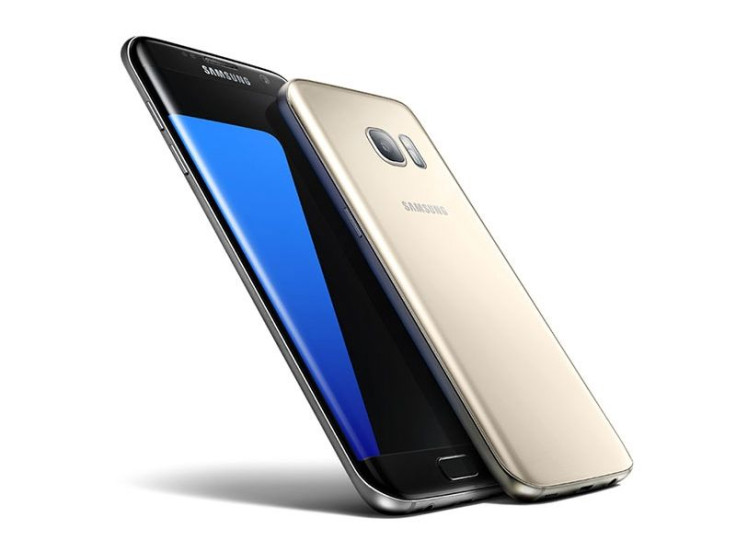 Galaxy S7 Edge Specs: The Samsung Galaxy S7 Edge is arguably one of the best smartphones Samsung has ever made.
The S7 Edge's Quad HD (2,560 x 1,440) screen packs in 534 pixels per inch and is beautiful. he S7 Edge is powered by Qualcomm's high-performance Snapdragon 820 octa-core processor. It also has 4GB of RAM. Android 6.0.1 Marshmallow runs smoothly on the Galaxy S7 Edge, even Samsung's TouchWiz doesn't slow it down. If you're a fan of gaming, you'll want to go with the S7 Edge. The graphics chip is 64% faster than the S6, the phone which ran 3D games like Modern Combat and GT Racing 2. Most devices can't handle 3D games but the S7 Edge can.
Galaxy S7 Edge Features: The S7 Edge also has an "always on display," which shows what time it is, calendar and other widgets on the screen. That makes it easier to catch the news, sports scores and get shortcuts to specific tasks (like texting your friends). The S7 Edge includes a 3,600mAh battery that can last for an entire day, putting it ahead of the iPhone 7 and LG V20. With the included Fast Charger, the S7 Edge can make it through a busy work day. The S7 Edge has the same cameras as the S7, which is 12-megapixels on the back with optical image stabilization and 5 megapixels on the front. The S7 Edge lets you capture more meaning you can include more people in a group selfie. Both camera lenses also have an f/1.7 aperture, which brings in more light than any other smartphone. This means the S7 Edge can take better pictures at night especially in dimly lit locations. Just like the iPhone 7, the S7 Edge lets you unlock the device with your fingerprint, just press the home button and leave your fingerprint on it. The recognition is faster than the iPhone 7' Touch ID sensor, but it's still pretty close. The S7 Edge has a microSD card slot integrated into its SIM card tray. Getting a microSD card to expand storage is a must especially if you want to download tons of apps, music, photos and videos. The S7 Edge can take microSD cards up to 2TB. Other great features about the S7 Edge is its water-resistant, which means it can be submerged in up to five feet of water for close to 30 minutes. While the S7 Edge is a little bit more extra, you at least get a big screen, long battery life and beautiful design.
Galaxy S7 Edge Price: The Samsung Galaxy S7 Edge is also priced at $700 depending on where you buy it. You can buy the Galaxy S7 Edge for $699.99 from Best Buy. If you buy from Samsung directly it will cost $769.99.
iPhone 7 Specs, Features Price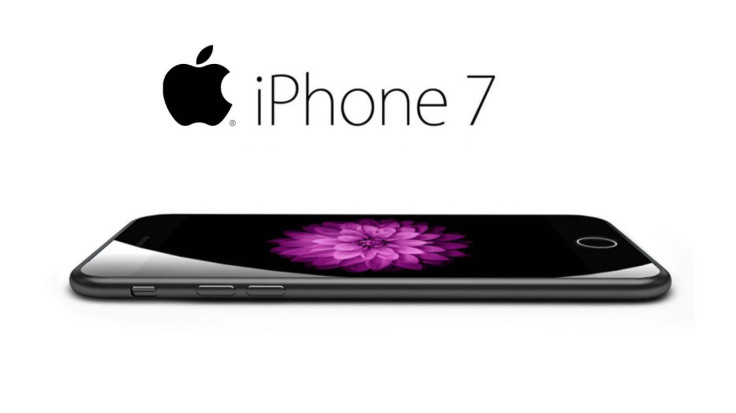 iPhone 7 Features: Apple announced the iPhone 7 at its press event in September. As expected, the iPhone 7 looks similar to the iPhone 6, though it has a camera bump. One of the most significant design change was the two new color choices, which come in Jet Black and a matte black aka Black. Apple also released a Gold, Silver and Rose Gold model. As rumored, Apple removed the 3.5mm headphone jack in favor of wireless headphones - though it does come with an adapter for existing headphones. Fans of wireless headphones won't mind, but owners of wired headphones will need to carry a 3.5mm Lightning adapter which could be a deal breaker. Apple redesigned the home button on the iPhone 7, making it force sensitive just like the trackpads used in recent MacBook laptops. The camera in the iPhone 7 has been upgraded with optical image stabilization and a brighter f/1.8 lens.
iPhone 7 Specs: The iPhone 7 also comes with a new A10 Fusion processor that's 40 percent faster than the iPhone 6. Apple also says that the new iPhone 7 has the "longest battery life ever of an iPhone," making it a more powerful device than the Galaxy S7 Edge. When it comes to storage between the iPhone 7 and Galaxy S7 Edge it's a pretty close tie. The iPhone 7 is available 32, 128 and 256GB variants, while the Galaxy S7 Edge comes in 32GB or 64GB build. The Galaxy S7 also has a MicroSD slot, which might put the Galaxy ahead of the iPhone 7, especially since MicroSD cards are cheap.
iPhone 7 Price: You can buy the iPhone 7 from Apple for $650.
It's always a close race when comparing the iPhone 7, LG V20 and the Galaxy S7 Edge. Though the iPhone 7 is cheaper and more powerful, the Galaxy S7 Edge offers a headphone jack and a bigger display. Sometimes it just comes down to brand loyalty and what operating system you're used to. So if you're an Android user, you'll want to go with the Galaxy S7 Edge. If you're upset Apple removed the headphone jack, that'll make it even easier for you to want to buy the S7 Edge or LG V20.
However, if you're thinking about switching to iOS and you want a powerful phone that's easy to use, you'll want to buy the iPhone 7. The Galaxy S7 Edge is technically the winner, but it really depends on what you're willing to spend and what features you can and cannot live without.
​
© Copyright IBTimes 2023. All rights reserved.