Lil' Kim Responds To Samantha Ravndahl After Reddit Controversy: 'I Really Don't Know What's Going On'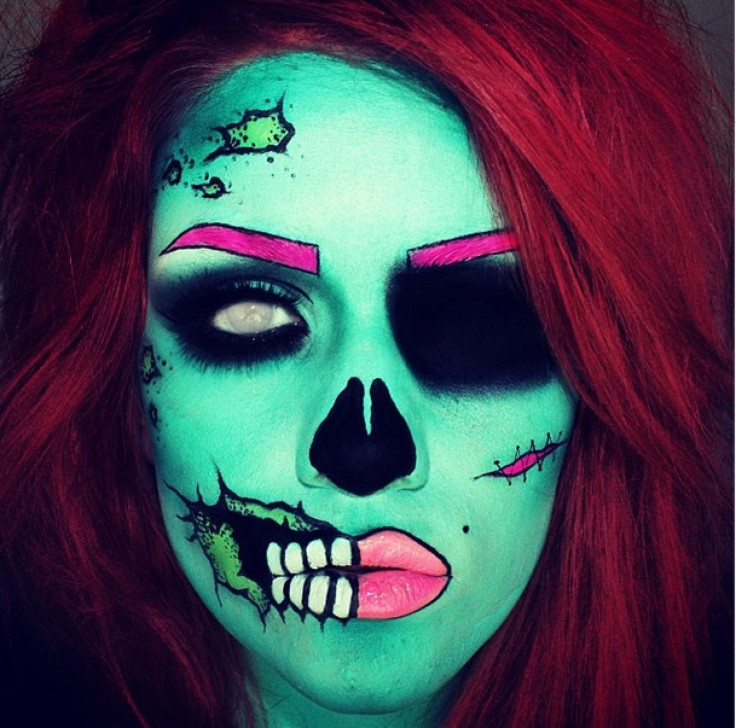 A week ago Lil' Kim faced the wrath of Reddit when Canadian makeup artist Samantha Ravndahl took to the online forum and accused Lil' Kim of stealing a photo and using it as cover art without permission. Now the diminutive rapper has released brand new cover art for her single "Dead Gal Walking," but she appears to be trying to quietly sidestep the controversy.
Ravndahl, who identifies herself as a makeup artist from Vancouver, Canada and runs a blog with makeup tutorials, said that she originally posted the photo in question in a Halloween-themed blog post titled "Halloween How To: Pop Art Zombie." The photo was cross-posted on Ravndahl's Instagram, as well as on Reddit.
Consequently, the beauty blogger said that she was shocked to find that Lil' Kim had repurposed the image as album art and even placed a copyright watermark on it. But when Ravndahl reportedly contacted Lil' Kim's team about compensation, she was reportedly denied and told that Kim's team works "slowly."
"I have spoken with a lady on her team as well as her manager, which has done a whole lot of nothing," Ravndahl wrote in a comment on Reddit. "I've reported the photos on Facebook and Instagram multiple times, but they are continually posted. Anyone have any thoughts on what to do here?"
Redditors encouraged Ravndahl to consult an attorney and pursue legal action against Lil' Kim, and shortly after, Ravndahl concluded the debate by saying that she had set up an appointment with a lawyer.
Kim, in the meantime, has stayed relatively mum on the subject. On Wednesday, she tweeted a thank you to graphic designer Dusty Aceti, writing, "Thank U to @DustyAceti a huge fan and talented graphic designer! Muuaahh!" The next day, Aceti shared a photo of his new design for the album cover.
Aceti's design also soon after replaced the Ravndahl's photo on Twitmusic, where Kim had uploaded her song for fans.
But in an interview with XXL last week, Lil' Kim claimed to be ignorant of the situation. "I don't know what the heck is going on," she said. "If there were something going on, my team would know better than I would. You have to get that from my team because I really don't know what's going on."
Ravndahl has not yet revealed whether or not she plans to file a suit against the rapper.
© Copyright IBTimes 2023. All rights reserved.
FOLLOW MORE IBT NEWS ON THE BELOW CHANNELS