Lin-Manuel Miranda To Reprise 'Hamilton' Role In Honor Of Obama's Commutation Of Puerto Rican Prisoner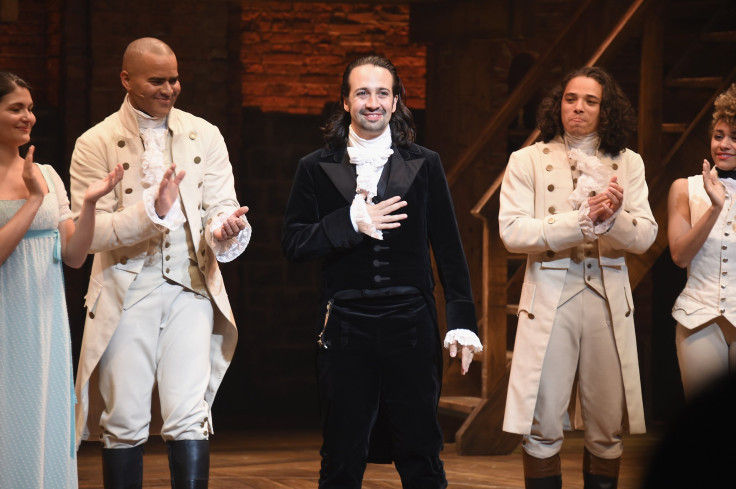 In 2016, Lin-Manuel Miranda shocked many Broadway fans when he announced his departure from the hit musical "Hamilton" but at the time, Miranda said it probably wouldn't be his last time playing the role of Alexander Hamilton.
"I feel like it's not done with me," Miranda said. And he wasn't lying. Miranda will reprise his role as the founding father when he temporarily joins the Chicago production of the musical in honor of the commutation of Puerto Rican independence activist Oscar Lopez Rivera.
On Twitter, Miranda told New York City Council Speaker Melissa Mark-Viverito to tell Lopez Rivera that he has "got a show for him in Chicago." Miranda went on to say, "It'll be my honor to play Hamilton the night he goes."
No dates for Miranda's return have been announced but it will likely be a one-off performance or a limited run.
Miranda, whose parents were both born in Puerto Rico, teamed up with singer Rubén Blades and actress Cristina Soler for a video that featured artists and politicians reciting some of Lopez Rivera's most famous quotes. The Broadway star has been a staunch supporter of getting Lopez Rivera's sentence commuted.
Following the news of Lopez Rivera's commutation by President Obama, the "Hamilton" star took to Twitter to celebrate. "Sobbing with gratitude here in London," he tweeted. "Oscar Lopez Rivera is coming home. Thank you, @POTUS." Miranda also wished that he could be with every Puerto Rican in Chicago at the time.
The 74-year-old Lopez Rivera was born in San Sebastián, Puerto Rico but grew up in Chicago. In 1981, he was convicted of seditious conspiracy to overthrow the United States government as the leader of the Puerto Rican independence group Fuerzas Armadas de Liberación Nacional (FALN).
Supporters of Lopez Rivera called his incarceration political imprisonment and Lopez Rivera himself denied any involvement in bombing deaths throughout the 1970s. He is scheduled to be released from prison on May 17.
© Copyright IBTimes 2023. All rights reserved.