Lindsay Lohan's Necklace, Alcohol, Drug Court Dates 2009-2011 [24 PHOTOS]
Actress Lindsay Lohan's chances of a return to her movie career, already in dire straits, took another step backward on Friday after a judge's ruling.
A judge ruled Friday that actress Lohan had violated her 2007 parole for drunk driving. She was ordered to serve 120 days in jail. However after spending 5 hours in jail, she was out after a bondsman posted $75,000 bail. She is appealing the sentence for stealing a designer necklace.
In addition to jail, she was ordered to complete 480 hours of community service. The judge set a trial date on the misdemeanor charge for June 3 and a set a pretrial date for May 11, when she is due back in court.
The judge lowered the charge against her from grand theft felony, which had a potential for a maximum sentence of 3 years. She was instead charged with a misdemeanor, which has a 1 year sentence maximum.
She was accused of walking out of a jewelry store in Los Angeles with a $2,500 necklace in January without paying.
In February, a judge warned Lohan that any plea bargain on the charge would result in a jail sentence. At the time she rejected a deal and opted to risk a trial.
Lohan's previous troubles with the law have included failing a random drug test and being ordered into drug and alcohol rehab. She has been in frequent trouble with authorities for drug-related matters, and missing alcohol education classes due to a 2007 drunken driving arrest.
In August of 2007, she pled no contest to two counts each of driving under the influence and being under the influence of cocaine, as well as a reckless driving charge.
She has been previously ordered to undergo random weekly drug and alcohol testing. She has also been previously ordered to wear an alcohol monitoring device.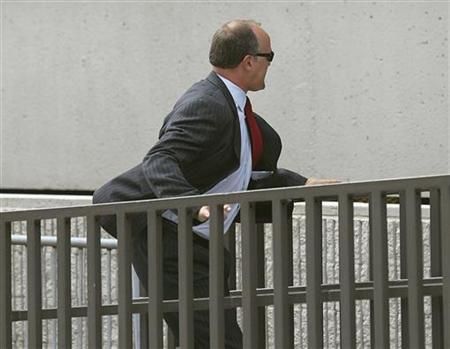 © Copyright IBTimes 2023. All rights reserved.