LinkedIn Corp (LNKD) Messaging Adds GIFs, Emoji And Stickers For 'Lightweight' Conversations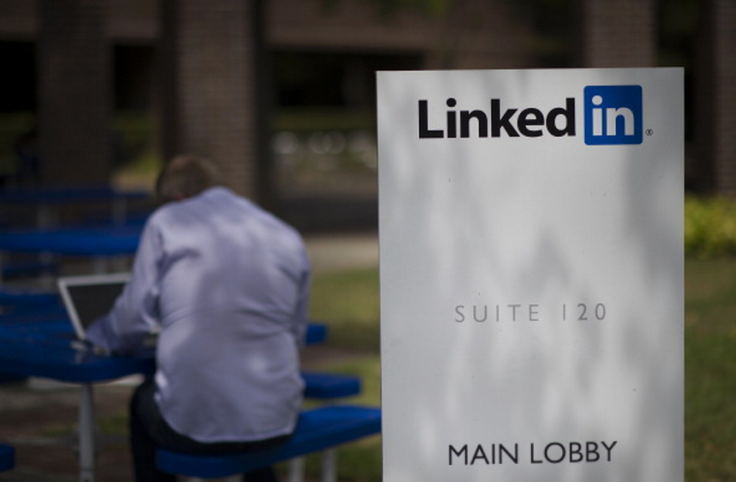 In the age of Twitter for job recruiting and Slack for office chatter, the professional social network LinkedIn is tapping into more casual conversation online. LinkedIn updated its messaging service to let users more easily and in more engaging ways chat with or expand their online network, the company announced in a blog post Tuesday.
LinkedIn (NASDAQ:LNKD) rebuilt its messaging service with a new chat-style interface that has more of the appearance of Facebook's Messenger on desktop. Threads with people closest in your network or more engaged with are listed higher instead of simply listed in chronological order.
In its effort to capture the millennial job seekers and following in similar steps taken by Facebook, Twitter and Snapchat, LinkedIn users can now send GIFs, emojis and stickers through messages. That "casual" feature is in addition to being able to attach photos and other documents.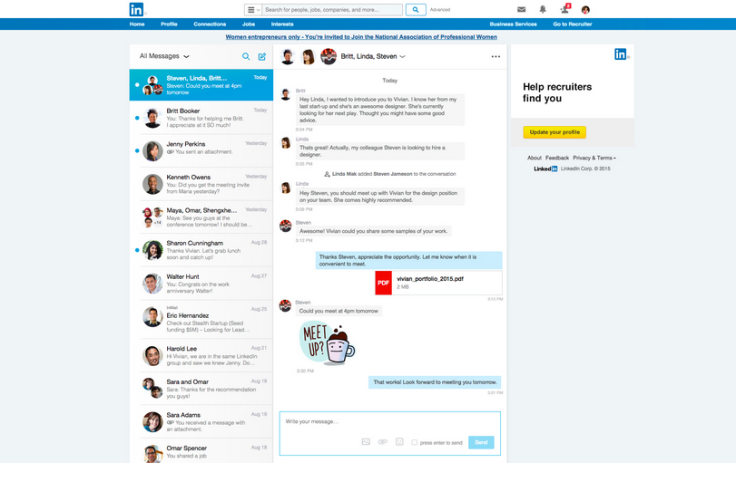 "If you're like me, you're probably having more and more short-form and casual conversations with your professional peers every day," wrote LinkedIn product manager Mark Hull in the blog announcement. "As you would over text or in-person, it's now easier for you to have meaningful yet lightweight ways to reach out and light up your professional relationships through conversations."
These changes apply to the LinkedIn desktop version as well as the iOS and Android app. The update to messaging follows in several steps LinkedIn has taken to improve and add to the company's mobile experience. Last month, LinkedIn released a new app called "Lookup" that provides a corporate directory and also has messaging services. The company now boasts 10 mobile apps.
LinkedIn Corporation (LNKD) | FindTheCompany
At its latest quarterly earnings report in July, LinkedIn announced that 52 percent of its overall traffic comes from mobile. The company has also been adding to its original content initiatives with its Pulse app. As Hull wrote, LinkedIn can be the home of "reaching out to business partners" along with "sharing articles and discussing it privately via a message with your colleagues."
"We know we can put a unique LinkedIn spin on the kinds of conversations you are already having in a professional setting, like making introductions or debriefing after a meeting," Hull wrote.
The messaging update is now available to all LinkedIn users on the English-speaking versions of the site, iOS and Android apps.
© Copyright IBTimes 2023. All rights reserved.