Links, Plans For iPhone X Pre-Orders: AT&T, Verizon, T-Mobile, More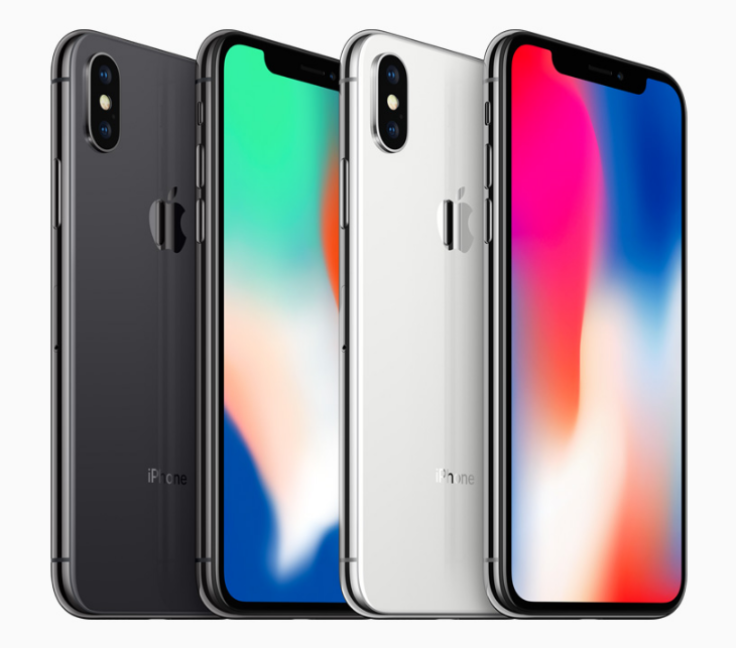 More than a month after Apple revealed the iPhone X, the company and major U.S. carriers will begin taking pre-orders for the new smartphone on Friday Oct. 27 at 12 a.m. PDT.
Pre-ordering the 10th anniversary iPhone might be a good idea, since recent reports have claimed Apple will release the device in limited quantities because of production issues.
All major carriers are offering different plans for the smartphone, which starts at $999 for the 64GB version. Below are links to sites where customers can pre-order the iPhone X in the late night.
Apple
Customers can pre-order the device directly through Apple on apple.com and on the Apple Store app.
Verizon
Verizon will take pre-orders for the iPhone X on its site on Friday. The carrier is offering the device in two 24-month plans: $41.66 a month for the 64GB and $47.91 for 256GB model.
AT&T
AT&T customers will be able to pre-order their iPhone X on the carrier's site and the AT&T app. The 64GB device will be sold in a $33.34 a month 24-month plan or $41.67 a month 30-month plan. The 256GB model will be sold at $38.34 for 30 months or $47.92 for 24 months.
T-Mobile
T-Mobile will also take pre-orders for the 10th anniversary iPhone on its site. Unlike other carriers, T-Mobile customers will be required to put nearly $300 down for the 64GB model and $429 down for the 256GB version. Customers then need to pay $30 a month for two years.
Sprint
Sprint will start taking pre-orders for the iPhone X on Friday on its website. The 64GB model will be sold for $0 down and $41.67 a month for 18 months, while the 256GB version requires a $150 down payment and an 18-month plan of $41.67 a month.
Retailers
Consumers can also pre-order an iPhone X through retail sites like Target and Wal-Mart. Best Buy will also take pre-orders for the smartphone. The electronics retailer will offer AT&T, Sprint and Verizon plans for the iPhone X.
iPhone X Store Availability
For those who aren't planning to stay up late and pre-order the device, Apple announced last week the iPhone X will be available to walk-in customers at Apple Stores on Nov. 3 at 8 a.m. local times. The Cupertino company encouraged customers to arrive early to get their hands on the device.
iPhone X Features
The iPhone X will include more features than the previous models released last month, the iPhone 8 and iPhone 8 Plus. The 10th anniversary device comes with a 5.8-inch edge-to-edge Super Retina display with OLED technology, a glass and stainless steel design, a vertical-dual camera system and an A11 Bionic chip. It features Animoji, supports AR apps, includes Portrait Lighting and wireless charging capabilities with separately-sold accessories.
The device will be available in two colors: Silver and Space Gray.
© Copyright IBTimes 2023. All rights reserved.
FOLLOW MORE IBT NEWS ON THE BELOW CHANNELS