Lisa Rinna Reveals Harry Hamlin Threatened Divorce Over 'Real Housewives Of Beverly Hills' Casting On 'Oprah: Where Are They Now?'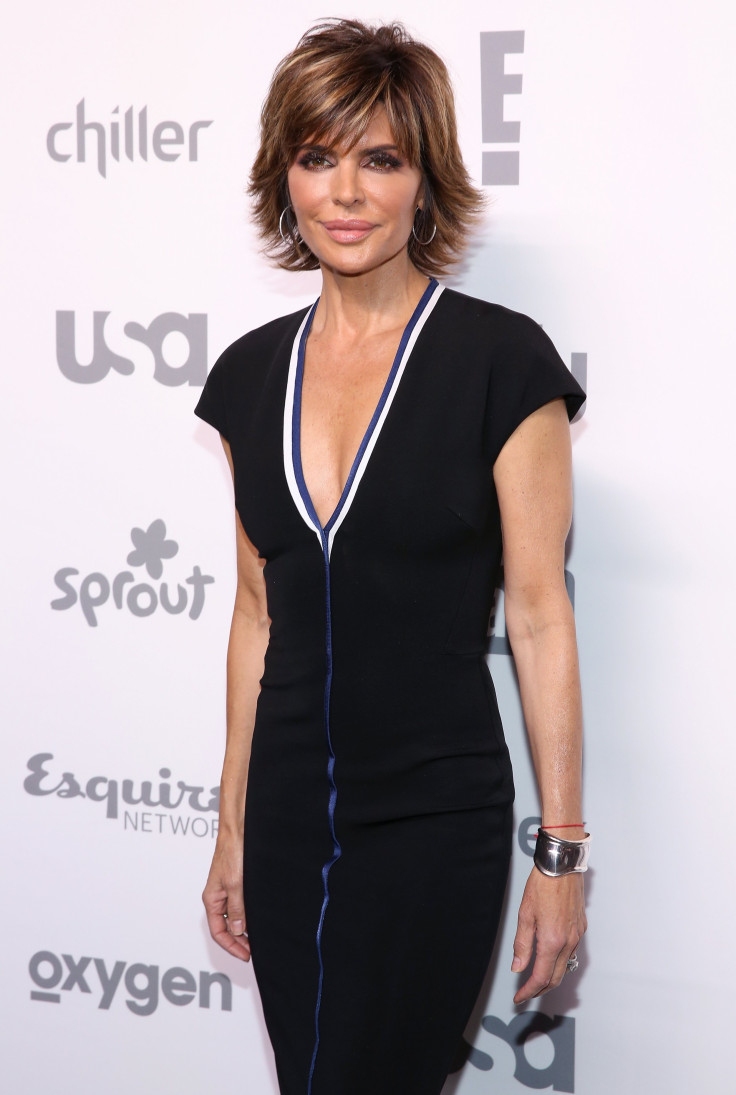 Lisa Rinna is slated to appear on OWN's "Oprah: Where Are They Now?" series where she will discuss the repercussions that accompanied her casting in "The Real Housewives of Beverly Hills." The actress, who has starred in shows like "Days of Our Lives" and "Melrose Place," was cast in the Bravo TV reality show in Season 5. Clips from her discussion with Oprah Winfrey reveal, however, that Rinna, 52, almost didn't accept the network's offer.
As was reported on Entertainment Tonight the brief preview for the episode shows Rinna discussing the early stages of her "RHOBH" casting. In the clip, which is just over one minute long, she reveals to Winfrey, 61, that she initially met with Bravo about starring on another show, but was offered a fulltime role on the popular "Real Housewives" franchise. Before accepting she decided to discuss it with her husband, fellow actor Harry Hamlin. Unfortunately, as Rinna predicted, Hamlin, 63, was less than enthusiastic about the idea. In fact, he told Rinna, who he's been married to for move than 18 years, "If you do it, I'll divorce you." Eventually, however, he came around.
"He comes back to me in like two days, and he said, 'You know, I've thought about it, I've done some research'," she said. "Harry, being a really, really smart businessman himself, said 'it's a good thing, it'll work for you, you should do it.' So I did it."
As you may recall Rinna joined the cast in Season 5. Although it was her first season on "RHOBH," the esteemed actress left her mark on the cast. She spent much of the series involved in a nasty feud with "RHOBH" veteran Kim Richards, 51. The pair began verbally battling it out after Richards' sobriety came into question. As Season 5 went on tensions grew, eventually erupting into a now-famous glass throwing incident during a dinner in Amsterdam. The explosive fight reached a boiling point after Richards claimed to know secret information about something Hamlin had done in his past. Each time she was asked about the alleged dark secret, however, she declined to reveal, which left viewers -- and Rinna -- begging the question, "What did Harry do?"
Richards has since been removed from the show due to her recent struggles with substance abuse and the law. Rinna, however, is believed to have signed on for yet another drama-filled season. Bravo has yet to reveal when "RHOBH" will return to television. Filming for Season 6 is currently underway.
Rinna's "Oprah: Where Are They Now?" episode will air Saturday at 10 p.m. EDT on OWN.
© Copyright IBTimes 2023. All rights reserved.