List Of Jeff Bezos' Businesses: From Washington Post To Blue Origin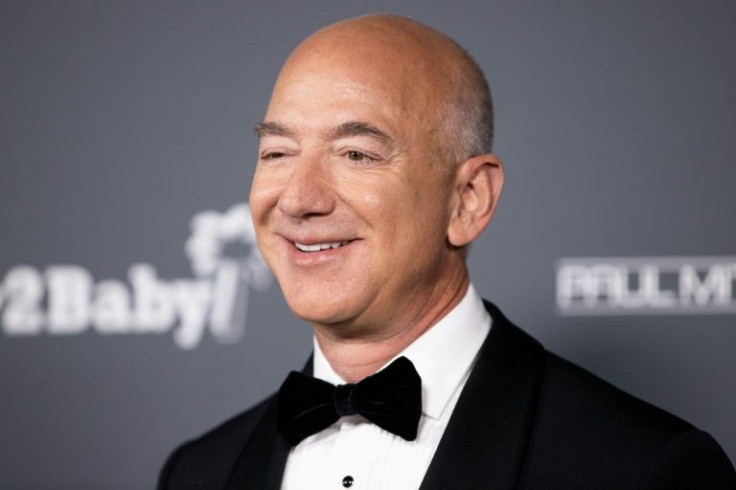 KEY POINTS
With a net worth of $154.3 billion, Jeff Bezos is one of the richest in the world
The businessman invests in big tech companies as well as small startups
Bezos is popularly linked to Amazon, The Washington Post and many more
With a net worth of $154.3 billion, Jeff Bezos is one of the richest men in the world. He even competes for the top title with Elon Musk in Forbes' Billionaires 2022, a wealthy list updated in real-time. And it's not surprising that Bezos has amassed massive wealth. A long list of companies is attached to his name, with Amazon leading the pack.
Let's take a look at the many businesses of Jeff Bezos, from Amazon to Zappos:
Amazon
Bezos founded Amazon in July 1995 – predating tech giant Google. Amazon has since disrupted a variety of industries, being a giant in retail, newspapers, and e-commerce.
Airbnb
Bezos reportedly invested about $112 million in the company. Airbnb is now a popular accommodations marketplace providing access to over 5 million unique stays across 220 countries.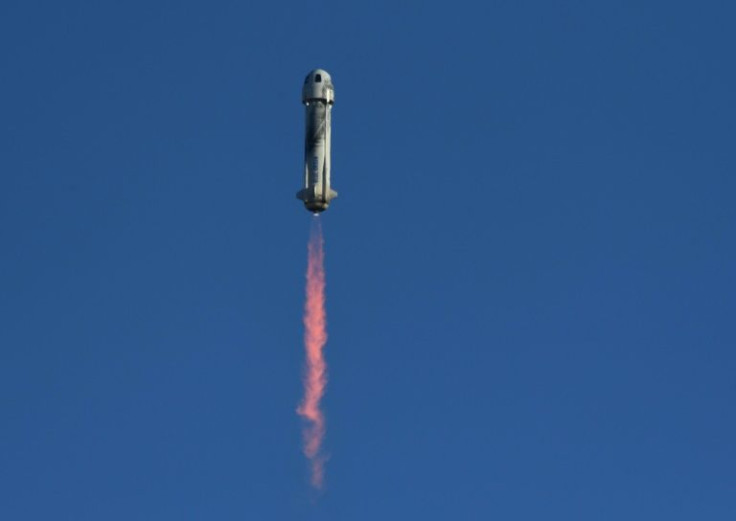 Blue Origin
One thing Bezos has in common with fellow billionaire Elon Musk is showing interest in space. Bezos founded the rocket company Blue Origin in 2018, personally investing $1 billion in the company that aims to offer trips for paying customers to space.
Basecamp
What started as a web design firm became a project-management software company when the founders could not find any software to help them manage projects. Bezos is a minority, no-control stakeholder in Basecamp.
Domo
This company connects CEOs to frontline employees using real-time data and insights, making business management from smartphones easy. Bezos' investment in Domo totaled $100 million, making it one of his most expensive investments.
Elemental Tech
Amazon Web Services (also known as AWS) acquired the company in 2017 and has since rebranded it to AWS Elemental. The company has offices in the U.S., the U.K., France, Hong Kong, Singapore, Japan, China, Russia, Brazil and India.
EverFi
The educational technology company received $190 million of Bezos' personal cash flow in April 2018. EverFi focuses on "fulfilling the need for scalable education in an ever-changing world," according to its website.
Fundbox
Bezos Expeditions and Spark Capital Growth invested $50 million in Fundbox, a fintech company helping people grow their small businesses through easy, simple, secure, fast, and transparent access to credit.
Grail
Adding to Bezos' investments in healthcare, he invested $100 million in the company through Bezos Expeditions in 2016. The company focuses on detecting cancer early before the need for invasive treatment. In 2020, Illumina announced plans to buy the company for $8 billion.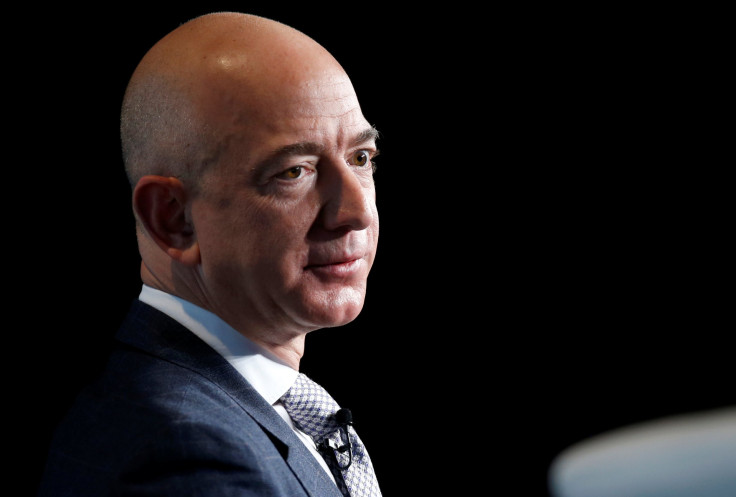 Google
Bezos also invested $1 million in Google in 1998. He was one of the first investors in the tech company.
IMDb
This company may not be easily associated with Bezos, but it is a wholly-owned subsidiary of Amazon Inc.
Juno Therapeutics
The company developing cancer treatment immunotherapies received $56 million in investment from Bezos Expeditions in August 2014. Four years later, the company was acquired by the pharmaceutical company Celgene.
Kiva Systems
Amazon acquired the company for $775 million in 2012 and rebranded it as Amazon Robotics. Today, the company manufactures package-carrying robots in Amazon warehouses.
MakerBot
Bezos joined a group of investors that invested in the 3D printing company – one of the first to introduce the technology to the public as an accessible product to consumers. Investments totaled $10 million in 2011. MakerBot was acquired by Stratasys in 2013.
Mindstrong Health
Bezos Expeditions was one of the investors in Mindstrong Health's Series B funding in 2018. The company received $15 million in funding for its mission to transform mental health using innovations in virtual care, data measurement and data science.
Nextdoor
In 2013, Bezos Expeditions invested in Nextdoor, a free app that connects people who live in the same community for neighborhood safety, job postings, lost pets, and local politics. Nextdoor was then acquired by Khosla Ventures Acquisition Co.
Plenty
Another investment through Bezos Expeditions, the agriculture technology company received $200 million in funding in 2017. Plenty develops plant sciences for crops to flourish in a GMO and pesticide-free environment.
Remitly
Bezos is one of the early investors in the mobile digital payment app that offers money transfers through its proprietary global network. The app's services span Africa, Asia, Central Europe and South America.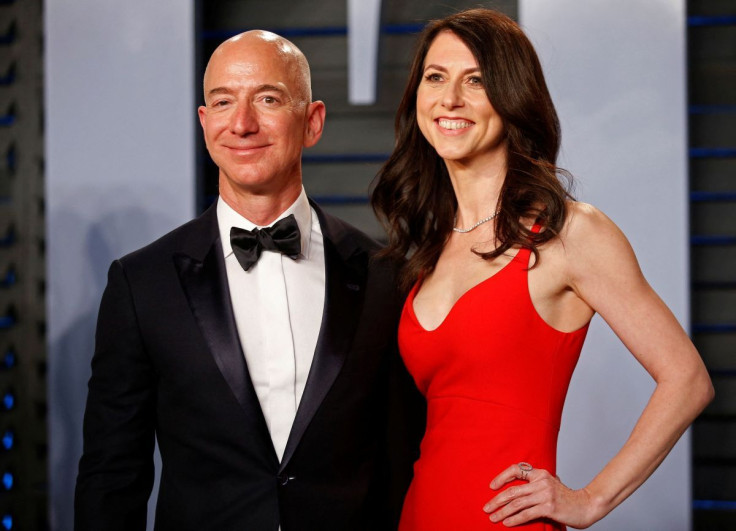 Stack Overflow
Bezos is one of the early investors in one of the world's most popular websites to date. The website operates a public community for developers to have discussions about coding. Stack Overflow also provides products and tools for companies to overcome tech challenges. The site receives over 100 million monthly visitors. Bezos is an active user of the website, according to data.
Souq.com
Bezos also owns the e-commerce marketplace based in Dubai. Amazon bought the company in 2017 for an undisclosed amount.
The Washington Post
Bezos owns the private company Nash Holdings, which bought The Washington Post for $250 million in August 2013. The Washington Post is over 140 years old. According to Bezos, he did some "soul-searching" before buying the company.
Uber
Bezos invested $37 million in the ride-hailing app in 2011. Uber went public in 2019 and had a market cap of over $88 billion in 2021.
Whole Foods
Amazon acquired Whole Foods for $13.2 billion, making waves as one of the company's biggest purchases of physical stores. It was an all-cash deal that benefited Amazon users through prime exclusive deals and extra discounts, among others. John Mackey, CEO of Whole Foods, said in a Freakonomics Radio segment in 2021 that the acquisition was not a big switch as many might think.
Zappos
Amazon acquired the footwear and apparel e-commerce website in 2009 for an all-stock deal valued at $1.2 billion.
© Copyright IBTimes 2022. All rights reserved.
FOLLOW MORE IBT NEWS ON THE BELOW CHANNELS