Lithium-Ion Batteries As Cargo On Passenger Aircraft Banned By UN Agency Amid Fire Risk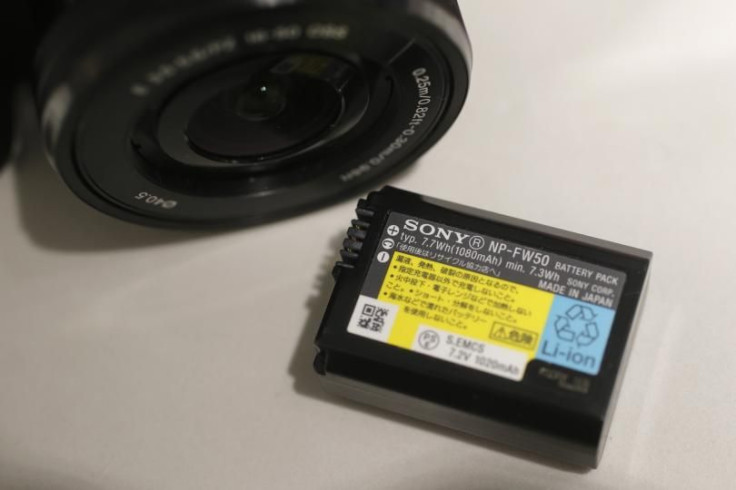 Shipment of lithium-ion batteries as cargo on passenger aircraft will be banned until at least 2018, the aviation arm of the United Nations reportedly said Monday. The prohibition comes amid fears of fires that could prove difficult for aircraft fire protection systems to contain.
The International Civil Aviation Organization (ICAO) said that the ban will be in effect from April 1 and will continue until a new fire-resistant packaging standard is designed to transport the rechargeable lithium-ion batteries, which are often found in cell phones, power tools and laptop computers, along with many other electronic devices, Reuters reported. There is already a ban on shipment of lithium-metal batteries, which are used in watches.
ICAO Council President Olumuyiwa Benard Aliu reportedly said in a statement that the new packaging standard is expected by 2018. ICAO's 36-state governing council also reportedly approved an internal charge limit of 30 percent for each battery in shipments carried on cargo planes.
The Rechargeable Battery Association reportedly said that their "members are preparing to comply with these new regulations even with the extremely tight deadline." But the association warned about "significant disruption in the logistics supply chain," especially for batteries powering medical devices that are often shipped to remote locations on passenger airliners.
Last year, Boeing, one of the world's largest aircraft makers, warned passenger airlines about the dangers of carrying bulk shipments of lithium-ion batteries, calling for tighter regulations.
"When the industry banned the shipment of lithium-metal batteries, we saw instances of them being passed off as lithium-ion batteries," an expert familiar with ICAO's move told Reuters, questioning whether a ban on the batteries would make passenger planes safer. "Those people who are not complying now won't comply with a prohibition."
Earlier in 2015, aircraft makers and pilot unions called for a ban after tests conducted by the Federal Aviation Administration (FAA) showed overheating of the batteries could result in explosions.
The FAA tests revealed that batteries emit explosive gases when overheated, and that aircraft fire protection systems "are unable to suppress or extinguish a fire involving significant quantities of lithium batteries, resulting in reduced time available for safe flight and landing of an aircraft to a diversion airport," the Associated Press reported. "Therefore, continuing to allow the carriage of lithium batteries within today's transport category aircraft cargo compartments is an unacceptable risk to the air transport industry."
© Copyright IBTimes 2023. All rights reserved.
FOLLOW MORE IBT NEWS ON THE BELOW CHANNELS