Lizzie Velasquez Continues To Stand Up Against TikTok Challenge Mocking People With Disabilities
KEY POINTS
Lizzie Velasquez receives support amid her call against TikTok's viral #NewTeacherChallenge
Velasquez is born with a rare genetic disease, so she is fighting for people with disabilities
The motivational speaker strongly opposes the viral challenge because it appears to make fun of people with disabilities
Lizzie Velasquez is thankful for the support she's been receiving as she continues her fight against TikTok's viral #NewTeacherChallenge that seems to mock people with disabilities.
"I'm so thankful to have had the chance to speak with @cnn about the #newteacherchallenge," she wrote on Instagram.
"The response has been overall incredibly supportive but with the good comes the bad. Despite the hurtful words coming my way on @tiktok I'm not going to stop standing up for change."
In August, Velasquez called out TikTok because of the viral challenge. She saw at least one woman using her photo to prank a child making him believe Velasquez was his teacher for the upcoming year and the little boy backed away with a scared reaction.
Velasquez is born with a rare genetic disease called Marfanoid-progeroid-lipodystrophy syndrome that causes her appearance to look way older due to a lack of subcutaneous fat. She is a motivational speaker and an advocate of people with disabilities. She discouraged parents from doing the challenge and asked TikTok to take action.
"TikTok, I need your help," she said on her social media account.
"This trend where you are pretending to FaceTime someone who is either disabled or is a baby or just it's some crazy mugshot and you're showing it to someone to get their reaction to saying, 'Oh hey, talk to this person' just to get a quick laugh, this is not funny. This is not a joke," she added.
"This is not okay, this is a trend that needs to stop. We are human and we have feelings, so please keep that in mind," she concluded in her video.
In another post on Instagram, Velasquez shared TikTok's response to her call. She accompanied the post with a screenshot of a report showing how the media has started to notice her plea. However, TikTok didn't find any offense in the woman's post showing a child her photo.
"We are starting to be heard by the media but according to @tiktok, the video of the mom showing her son my photo in attempt to make fun of me violates no community guidelines," Velasquez wrote.
"With that being said, please continue to help me spread the word about this because there are still lots of videos of parents doing this trend."
Velasquez's followers have shown their support to her in the comments section of her posts on Instagram. Many praised and thanked her for her boldness to address the issue.
"I just love how you tackle this topic in such an eloquent and elegant way. And I appreciate most of all that you put yourself out there to educate on kindness and empathy," one commented.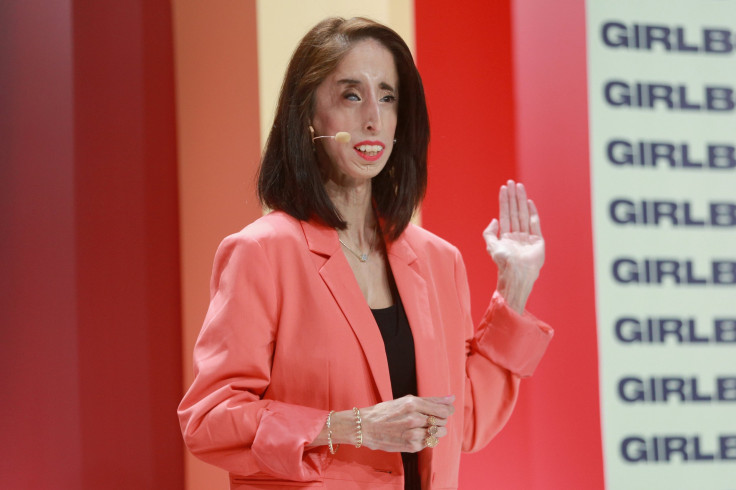 © Copyright IBTimes 2023. All rights reserved.