Lockheed Martin (LMT), Boeing (BA) Still Top Global Arms Makers But Russian Rivals Quickly Rising From Ruins Of Soviet Past: Report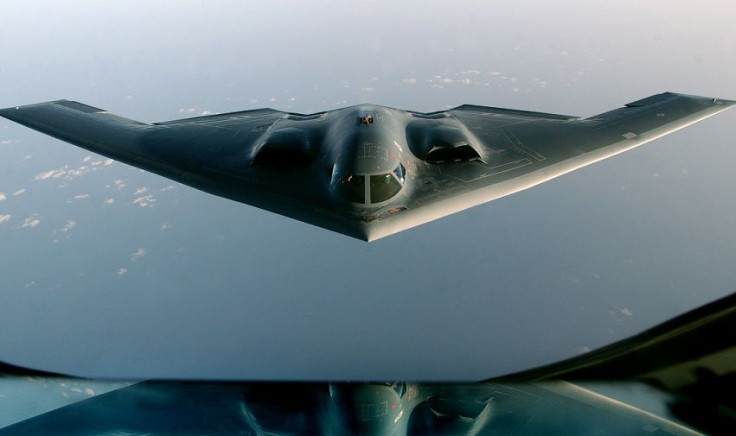 Russia's incursion into Ukraine comes at an interesting time for U.S. and Russian arms suppliers. While the U.S. government is slashing military spending, Russian arms companies and the Kremlin are boosting spending, according to a Stockholm International Peace Research Institute (SIPRI) report.
The SIPRI report, which was issued Monday, shows that global arms sales have increased 14 percent from the years 2004-2008 to the years 2009-2013. The five biggest exporters in 2009 to 2013 were the U.S., Russia, Germany, China, Pakistan, the United Arab Emirates (UAE) and Saudi Arabia.
A separate report from January lists eight U.S. companies and shows that seven of the eight had decreasing arms sales from 2011 to 2012, the most recent available. The Boeing Company (NYSE:BA), for example, has seen $3 billion shaved off year-on-year arms sales. Only United Technologies Corporation (NYSE:UTX), which reports that its arms sales account for 22 percent of revenue, increased profit from 2011 to 2012, going from $11.64 billion in 2011 to $13.46 billion in 2012.
Russian companies, on the other hand, do not feature in the top 10 but have seven entries in the top 100, which all show a large increase in sales from 2011 to 2012. The only company that showed a decrease was Russian aircraft manufacturer Sukhoi, which went from sales of $2.63 billion in 2011 to $2.53 billion in 2012. Almaz-Antey, an aerospace and defense company founded in 2002, showed an increase from $3.86 billion to $5.51 billion from 2011 to 2012, representing a 41 percent increase. The other Russian companies, with the exception of United Aircraft, saw rises of more than 20 percent.
While Russian companies continue to record-high export levels, the increase in sales is primarily down to growing domestic sales, all part of Russia's $700 billion State Armaments Plan.
Sam Perlo-Freeman, director of SIPRI's Military Expenditure and Arms Production Programme, said that the increase shows the Russian arms industry is re-emerging from the ruins of the Soviet industry. "Nonetheless, the industry is still plagued by outdated equipment, inefficient organization and widespread corruption, which will continue to limit Russia's ability to compete technologically with the West," said Perlo-Freedman.
A total of 42 U.S. arms companies were cited in the list, amounting to around 58 percent of the total arms sales in the top 100. Another 30 companies are based in Western Europe, making up around 28 percent of the total. The SIPRI report says that while this number accounts for 86 percent of the total expenditure, the clear decline of military spending in those regions is a trend that started in 2011 and will continue well into the future. In particular it was the U.S. withdrawal from Iraq that prompted the reduced U.S. defense budget and, subsequently, the reduction in sales for arms producers.
The U.S. companies, according to Perlo-Freeman, are experiencing the decline because of the 2011 Budget Control Act, which sought to cut $1.2 trillion between 2013 and 2021 from U.S. spending, but in reality the decline in spending and preparation for such cuts began long before 2013.
Top 10 companies for military sales in 2012:
1. Lockheed Martin Corporation (NYSE:LMT) $36 billion
2. Boeing Company (NYSE:BA) $27.61 billion
3. BAE systems PLC (LON:BA) $26.85 billion
4. Raytheon Company (NYSE:RTN) $22.5 billion
5. General Dynamics Corporation (NYSE:GD) $20.9 billion
6. Northrup Grumman Corporation (NYSE:NOC) $19.4 billion
7. Airbus Group NV $15.4 billion
8. United Technologies Corporation (NYSE:UTX) $13.46 billion
9. Finmeccanica SpA $12.53 billion
10. L-3 Communications Holdings, Inc. (NYSE:LLL) $10.8 billion
© Copyright IBTimes 2023. All rights reserved.