London, Paris Protests: European Far-Right Groups Clash With Black Lives Matter, Police
Far-right instigators in London led to mass arrests Saturday after clashes with Black Lives Matter (BLM) protestors turned violent. Over 100 people were arrested on charges that included assault on officers, drunken disorder, possession of Class A drugs, possession of an offensive weapon, and violent disorder.
Attempting to counter-protest BLM demonstrators, the far-right demonstrators turned violent near Parliament Square when they began to get physical with police and hurl bottles. Reports indicate that the crowd appeared to largely consist of middle-aged white men, with many shirtless and holding beers.
While the group had the supposed intention of protecting statues in the area, like that of Winston Churchill, a 28-year-old man was arrested after a video appeared to show him urinating on a memorial for a police officer who died protecting Parliament from a 2017 terrorist attack.
"Any perpetrators of violence or vandalism should expect to face the full force of the law," U.K. Home Secretary Priti Patel said in a statement, condemning the counter-protestors' behavior as "thoroughly unacceptable thuggery." "Violence towards our police officers will not be tolerated. Coronavirus remains a threat to us all. Go home to stop the spread of this virus & save lives."
"Racist thuggery has no place on our streets," Prime Minister Boris Johnson added on Twitter. "Anyone attacking the police will be met with full force of the law."
In Paris, thousands gathered under the "Truth for Adama" banner to protest police brutality in their own nation. Adama Traoré was a young black man who died in the custody of French police in 2016.
"Why did my brother die? Why was my brother pinned down?" Assa Traoré, Adama's sister, said in a speech to the gathered protestors. "My brother died the same way Georges Floyd did."
Similar to the London counter-protests, a group of far-right demonstrators attempted to disrupt these proceedings. Gathered atop a nearby building, these demonstrators held up banners that read, "Justice for the victims of anti-white racism."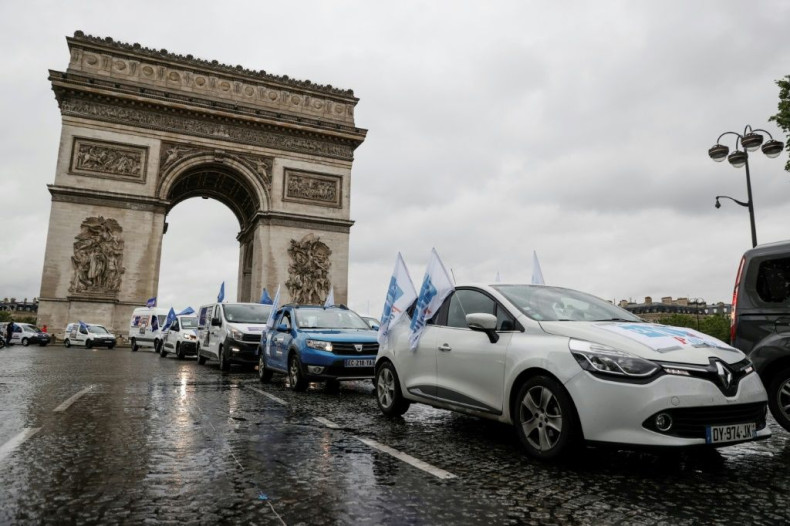 © Copyright IBTimes 2022. All rights reserved.