'Loop Hero' Beginner's Guide: Secrets, Quick Tips And Tricks To Master The New RPG
KEY POINTS
"Loop Hero" is a new endless RPG title developed by Fourth Quarters
The game is now available on Steam
In "Loop Hero," players get three unique roles
"Loop Hero" was initially released on Steam by Fourth Quarters last February. The game appears to be simple and easy. However, aside from its secrets, it does not help players make out what's going on and how they should approach it. This guide could come in handy for those looking for tips and tricks on how to master the new RPG.
Place Battle Fields Early On
Players must establish Battle Fields at the beginning of loops to ensure they get the highest quality gear for that particular loop. Players must not overlap these loops since it will spawn a unique Blood Path environment with a powerful nemesis called the Blood Clot.
Balance The Roles
In "Loop Hero," players get three unique roles -- the Outfitter, World-Builder and City Planner. The Outfitter manages the equipment they find from enemies' drops, compares their stats and equips the one with better potential. The City Planner plans to build the hero's camp with structures like a smithy, farm and herbalist's hut.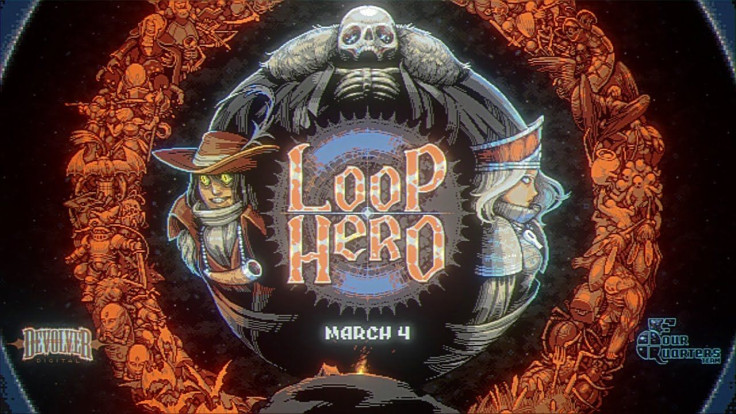 Meanwhile, the World-Builder builds the world as the hero fights. The three roles are interrelated and the player must make sure that the hero could kill more. In "Loop Hero," more killings mean more cards and better equipment. Placing cards allow the hero to get rarer, better and more valuable resources.
Practice Combos
The key to mastering "Loop Hero" starts by taking note of combos between various tiles. Every time a player unlocks a new card, it is important that they check it carefully and factor in how it could work with other cards in their collection. For instance, the Vampire Mansion can turn the Vampire's healing against it when placed next to the Swamp. Also, Chrono Crystals next to Meadows double its effect.
Don't Forget The Smelter
In "Loop Hero," the Smelter unlocks the Arsenal card, which provides an extra gear slot specific to each class. The Arsenal Card is a crucial card that fosters easy act transition and late in-game victory.
Retreat Before You Die
Players must consider that it is better to take several trips in this game than to overexert the hero and fall in battle. The game could be a grindy one and if players die often, it nixes 70% of the player's resources.
© Copyright IBTimes 2023. All rights reserved.