Lori Loughlin's Daughter Olivia Jade Called 'Clueless, Tone-Deaf' After White Privilege Statement
KEY POINTS
Lori Loughlin's daughter Olivia Jade shared her sentiments on the widespread protest
The influencer said she is more inclined to learn about the matter
Fans slammed her for being "tone-deaf"
As celebrities aired out their sentiments, Lori Loughlin's daughter, Olivia Jade Giannulli, also spoke about racism from George Floyd's death that sparked widespread protests. However, her statements on the matter and white privilege were called "tone-deaf."
This comes on the heels after her parents, Loughlin and Mossimo Giannulli pleaded guilty in the college admissions scandal charges. The 20-year-old took to Instagram to share what she thinks about the recent unrest across the United States, which stemmed from the murder of Floyd in the hands of police officers.
"As a person who was born into privilege based on my skin color & financial situation, i was not always aware that these issues were still so present. And that makes me feel awful. But that also fuels me," the influencer wrote in her Story.
She further explained that this made her want to understand the matter more and do more things about it. Olivia Jade then added that she wanted to be " better for all my beautiful black friends and any other person who faces discrimination."
The YouTuber further encouraged her fans to speak out whenever they see injustices because "not being racist" isn't enough. Olivia Jade clarified that she is and had never been one but felt the need to voice out because of the harrowing death of the harrowing events that made anger her.
Loughlin's daughter received a serious backlash for her statements and others insinuate Olivia Jade is the very definition of white privilege.
One critic as reported by PageSix called her "dumb, clueless and tone-deaf" because the college admissions scandal adds to the outrage felt by so many people who take it to the streets to call out entitlement and discrimination all while Olivia Jade is sharing makeup tutorials as if nothing happened.
"Her white privileged got her out of trouble," another critic said.
Loughlin and Mossimo paid $500,000 to ringleader Rick Singer for their daughters Olivia Jade and Bella's spot at the University of Southern California. The recent backlash is a huge slap for the younger of the siblings since she had just gotten back to social media after months of hiatus.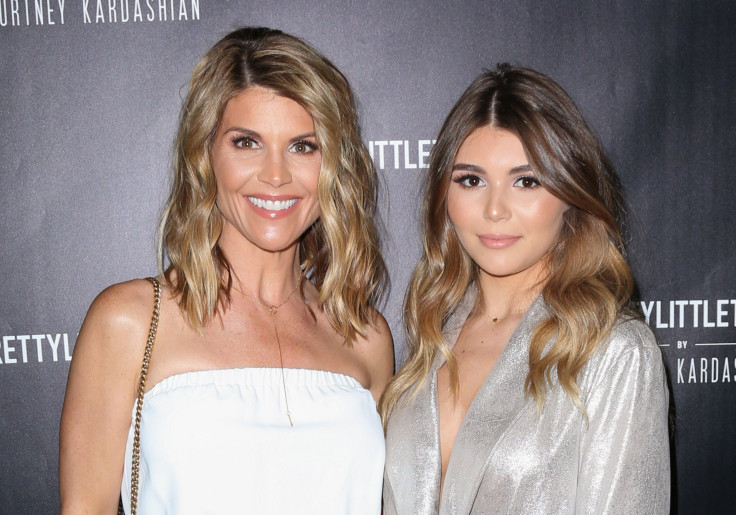 © Copyright IBTimes 2023. All rights reserved.