'Love & Hip Hop: New York' Star Amina Buddafly Celebrates Baby Bronx Turning One Month With Cute New Photos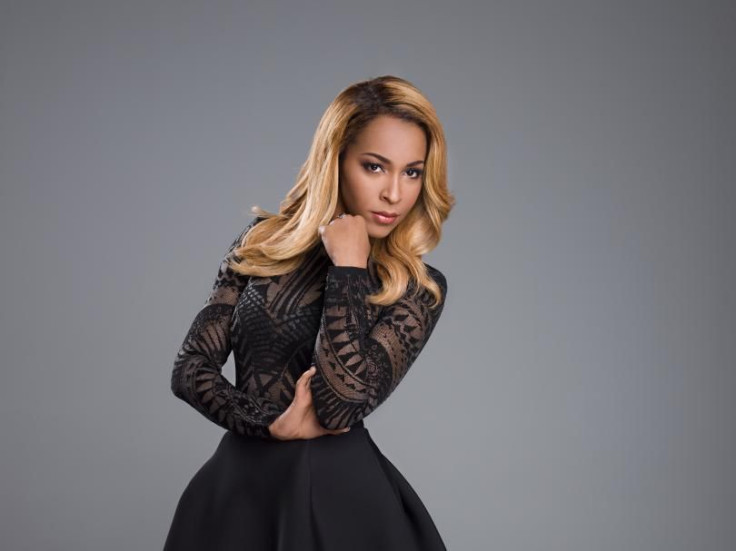 Amina Buddafly's daughter Bronx is already a month old. The singer and "Love & Hip Hop: New York" star celebrated the milestone recently by sharing adorable new pictures of her baby girl posing with a "1 month" sign.
In one image, baby Bronx is seen wearing a colorful flower print dress and a white headband with a pink flower. "Happy #1month to my girl #babyBX," Amina captioned the photo. In a second shot, Bronx is pictured with her older sister Cori Gunz, who turned 2 in July.
Amina and her estranged husband Peter Gunz have been gushing over the tiny infant lately, sharing photos of her on their Instagram pages. On Friday, Amina posted a black and white photo of her hugging both her daughter. "My life these days," she wrote.
Last week, Peter posted several black and white images of him shirtless as he cradled Bronx in his arms. "I'm in love with The Bronx all over again. Thank you for this photo @catouellette she will cherish this one day," he wrote.
In an interview with Bossip, the music producer opened up about his new baby saying that he thinks Bronx looks just like him. "I love my kids," he said, admitting that it can be tough having three young children. Peter, who has 10 kids total, welcomed a baby with his ex Tara Wallace in February. "I'm sure a lot of us were born and our parents weren't ready for us financially, but you make it work. We're figuring it out," he said. "Nobody is on welfare. Nobody is starving."
The VH1 reality star also talked about his strained relationship with Amina, saying that they're still on "good terms" even though they decided to separate. Amina and Peter called it quits in April, shortly after Tara gave birth. "She's a sweetheart. She calls, and we're good," he said. "It's sad for her, and it's sad for me as well … but you can't have your cake and eat it too so to speak." He continued: "I'm here for her and the girls. I'll be back out [in Los Angeles] in October."
© Copyright IBTimes 2023. All rights reserved.