Low Vocalist And Drummer Mimi Parker Dies At 55; Tributes Pour In On Twitter
Mimi Parker, vocalist and drummer of the indie minimalist rock band Low, has died at 55. Her band confirmed her death in an Instagram post Sunday.
"Friends, it's hard to put the universe into language and into a short message, but she passed away last night, surrounded by family and love, including yours," the band wrote next to a photo of Parker performing on stage. "Keep her name close and sacred. Share this moment with someone who needs you. Love is indeed the most important thing. -Alan."
Parker's death comes nearly two years after she was diagnosed with ovarian cancer. She underwent treatment last year and opened up about her health condition in an episode of the "Sheroes Radio" podcast earlier this year.
"I think it's important to—when people get diagnosis—some people have a tendency to ask why, why me," she had said. "I never had that. It was always, why not? We're all subject to whatever random this and that happens... So that has just changed my perspective completely."
"Our time can be cut short and what do we do with that time that we have? We try to make each day mean something," she added.
Meanwhile, tributes poured in on social media following the news of Parker's death.
"I heard the news in the most base circumstances, surrounded by degenerates, stuck and cursing, in a conference room in Deerfield. I was momentarily overwhelmed, the sound of her voice resonant in my memory, beautiful and heartbreaking. Godspeed, Mimi Parker," a fan wrote.
"RIP Mimi Parker," wrote rock band critic Steven Hyden. "A singular singer in a singular band. Low has a world class discography but the two most recent records rank among their very best and most adventurous. Not many bands can say the same. On HEY WHAT you could hear how strong her union with Alan Sparhawk was."
Strand of Oats producer and songwriter Timothy Showalter also paid tribute to Parker. "Forever Mimi Parker. So many moments in my life when I needed comfort, clarity, peace... her voice was a light that shined right to the dark spots and made everything brighter," he wrote.
Parker and Sparhawk formed Low in 1993, with bassist John Nichols. Their debut album, "I Could Live in Hope," was released in 1994 and later made it to Pitchfork's 1999 list and best albums of the '90s. The band released 13 full albums throughout its 29-year history.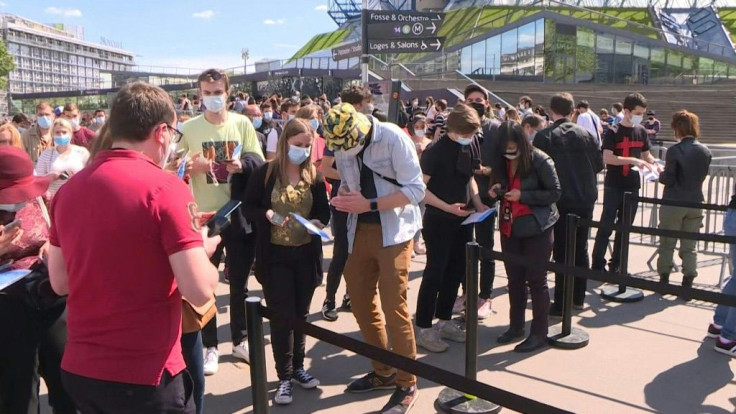 © Copyright IBTimes 2023. All rights reserved.
FOLLOW MORE IBT NEWS ON THE BELOW CHANNELS