Lucky 14: Arsenal And The FA Cup
This article uses affiliate links, which means if you purchase products through these links, we may earn a commission. Click here to see our
T&C
. For licensing please click
here
.
With the weight of history on their shoulders, Arsenal entered Wembley Stadium. Chelsea stood in the way. But a one-man advantage and a star striker proved enough to push the Gunners' record one trophy further.
No. 14 delivered FA Cup triumph number 14. Manager Mikel Arteta had trophy number one, and went into the history books.
The North London soccer club still holds the record for most number of FA Cup wins, now at fourteen. They also have the most number of finals appearances, 21, one ahead of Manchester United. Few clubs come close to their success in the oldest football competition in the world.
(Catch all the FA Cup action this season exclusively on ESPN+ for $5.99 per month!)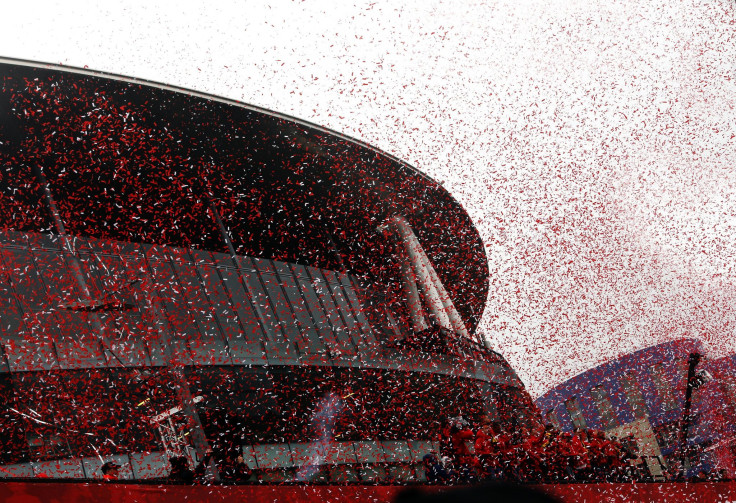 It's a mostly modern success, though. Before 1995, Arsenal had just six trophies to their name. They first won it in 1929-30, 58 years after its establishment. In the 1970-71 season, in a domestic cup double (League Cup and FA Cup) under Bertie Mee. But that team soon disbanded, and what followed was a decade of 'almosts'. They reached the FA Cup finals four times -- 1971-72, and three straight from 1977-1980 -- but the only success was a win in '78/'79 over United.
Arsenal would not win the title again until the 1992-93 season, the same year that English soccer's top clubs broke away to form the Premier League. There, they again took a domestic cup double under George Graham. The coach was later sacked in 1995 following administrative scandals, and in came Arsene Wenger, which started some of the club's most successful seasons.
Wenger brought in prolific, proficient players such as Patrick Vieira and Thierry Henry to reboot the squad. He earned a League and Cup double in 1997-98, then again in 2001-02. The following season saw the world witness Wenger's "Invincibles" -- the side that won the 2003-04 Premier League without losing a single match. That Invincibles season was sandwiched by two further FA Cup victories, in 2003 and 2005.
But that was the last major trophy for Arsenal for the next nine years, until Mesut Ozil carried them to another FA Cup win in 2013-14. The Gunners overcame Hull City in the 2014 final, coming back from 0-2 down to win 3-2. The next season, Arsenal ran over Aston Villa 4-0 to effectively double their number of FA Cup trophies, bringing it to 12 -- six titles in twenty years.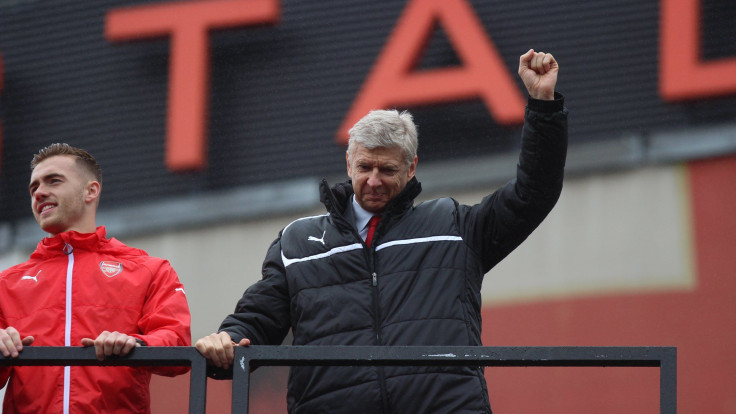 Manchester United tied their record a season later, but the North London club regained its lead by beating Chelsea, 2-1, in 2017. The same win made Wenger the competition's most decorated manager, with seven trophies in total. It was the last time Wenger would lift a trophy for Arsenal, though; the legendary manager resigned the following season, bringing the curtain down on 22 years with the club. It was also the last major trophy Arsenal would lift for a while.
And then Pierre-Emerick Aubameyang struck twice against Chelsea.
That last FA Cup trophy is historic for a number of reasons. Arteta became the first Arsenal manager to win a major trophy in their first season, since Graham in '86. He is also the first to win it as both a player and a manager, having been part of the squad that won it back-to-back from 2013-15. Aubameyang is the first player in 30 years to score a brace in both the semi-final and final of the competition.
(And in a statistic to forget for Chelsea, Arsenal are the only team to beat the same opponent in three separate FA Cup finals.)
The FA Cup is synonymous now with Arsenal, and it will mark further progress for Arteta if he manages to retain it this season (just the third time the club will have defended its title). A serious challenge for the Premier League still looks a little out of reach, but cup success will be something for Arteta to build on. The Gunners have given themselves some confidence with a win over Liverpool in the 2020 Community Shield.
But they will need more consistency -- and a less susceptible defense -- if they want to be more than just a 'top-four club'.
Catch Arsenal in the FA Cup and League Cup this season exclusively on ESPN+! Subscribe for just $5.99 per month for all the action -- or save with the $49.99 annual bundle.