Luke Desmaris: Working a Different Way Toward Everyone's Common Goal
This article uses affiliate links, which means if you purchase products through these links, we may earn a commission. Click here to see our
T&C
. For licensing please click
here
.
It is an oft-observed truism that no textbook or college course guarantees a successful career as an entrepreneur. Nearly all the best waymakers and world-builders in any business field stumbled to the mountaintops that would eventually be named after them. Luke Desmaris has followed this same unconventional, self-drawn map to make his fortune in Forex trading and to build out a teaching model that he now offers to other ambitious young people seeking to reinterpret what it means to go to work every day.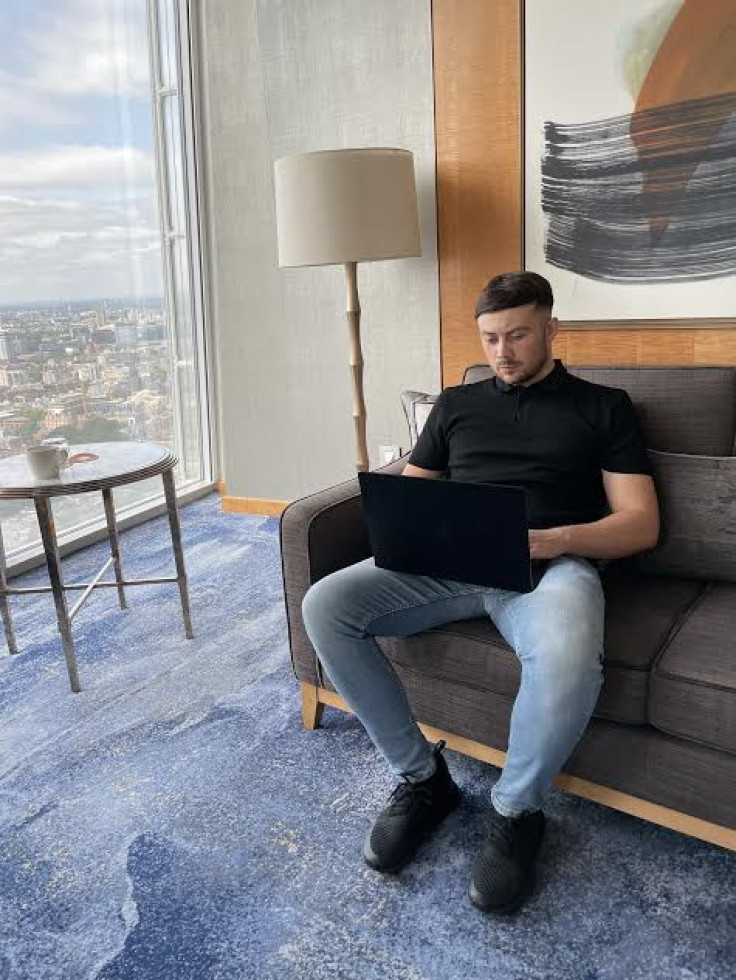 Most people dream of instant riches to never have to work again; Desmaris dreamt of working in such a way as never to feel like he was working and building impressive wealth.
At just 28 years of age, Luke Desmaris has amassed a level of wealth that many three times his age could not conceive of after a lifetime of dedicated work. He has accomplished this personal and financial feat with the simple mantra of a man who wanted to make money from his computer: focus on what you do well, do what you enjoy, and never settle for less than what you want.
Finding the ordinary 9-to-5 world unsatisfying across a spectrum of early jobs, Desmaris heard that a friend had been doing well in Forex, took a few tips, and began trading on his own. Teaching himself the ropes of risk calculation and market monitoring, Desmaris began to enjoy profitable returns that he felt drawn to share with others.
After two years of demonstrable Forex success, Desmaris began his own business wherein he teaches others the ins and outs of Forex. His program stands out from his competitors for several reasons, not the least because he has, in proper freethinker form, eliminated the broker deposit that defines the teaching modules of so many others.
He is committed to the notion that his course remains deliberately "fair and cheap" so that no one is excluded from learning, and the only money he makes from the exchange of the information is for the teaching program itself, with no broker kickbacks or hidden rates. For just £30, interested investors get access to his group, his trade analyses, which they can use to their immediate advantage, and his active guidance, not just the video tutorials and other course materials.
Desmaris' teaching method is more committal than his competitors in its very nature; he stays with his members for a much more protracted period than many in his field and gives students the option to keep his mentorship until they feel comfortable trading successfully on their own. He also does not allow students to leave with shoddy brokers, making sure that anyone his affiliates go on to work with is fully regulated, completely vetted, and highly rated within the financial industry's governing professional standards commissions.
Stressing the importance of staying up on current events as an early indicator of trading trends, Desmaris advocates for stringent adherence to risk management, alertness to shifting patterns in economics, and an innate understanding of the malleability of the money that any trader can make each month. Making money long-term, he suggests, relies almost solely on successful risk analysis and responsible acceptance of the fluctuation that defines Forex or any other day-trading department of interest.
Desmaris explains his watchful approach: "You build a strategy and a set of rules to take a trade. When I look at the trades, I'm looking at whether the trend is going up or down. I'd like to buy if the price is making higher highs, higher lows, or going up. If it's trending down, then I'd be looking to sell. So, you're looking at multiple things, including the higher weekly and daily timeframes and how that price goes over the long run."
As a point of practice, Desmaris teaches his subscribers a policy of quick trading turnarounds. "I like to be in and out of the trade within a day or two; I don't like to be holding for weeks," he shares. He is careful to separate this fast-paced money movement philosophy from any gambling mentality, which he is adamant is the surest way to be in and out of the trading business as fast as one of those one-day trades.
"You can't do this sustainably with a gambler's mind. That higher risk, quick money, fast money mentality will have you blowing your account because you're likely risking silly amounts of money to trade."
Expressing an enormous amount of gratitude for the financial freedom his slow-burn tactics have wrought him at such a young age, Desmaris is quick to state that he is nowhere near done and sees himself as still miles away from his end goal of being in a fiscal position that would not just support any lifestyle he chose, but elevate others.
"What I've done is far-reaching, and I'm proud of that, but there is still so much more I can do for myself and others who want to work differently."