LUSH enterprises CEO Sun Yong Kim-Manzolini Shares Her Success Strategy In Options Trading
This article uses affiliate links, which means if you purchase products through these links, we may earn a commission. Click here to see our
T&C
. For licensing please click
here
.
Mentorship is a priceless asset in the journey of entrepreneurship. Without it, success may be elusive for many, which is why successful options trading entrepreneur Sun Yong Kim-Manzolini is sharing her tips for success and offering her 'miracle strategy' to people starting entrepreneurs to help them down the success path.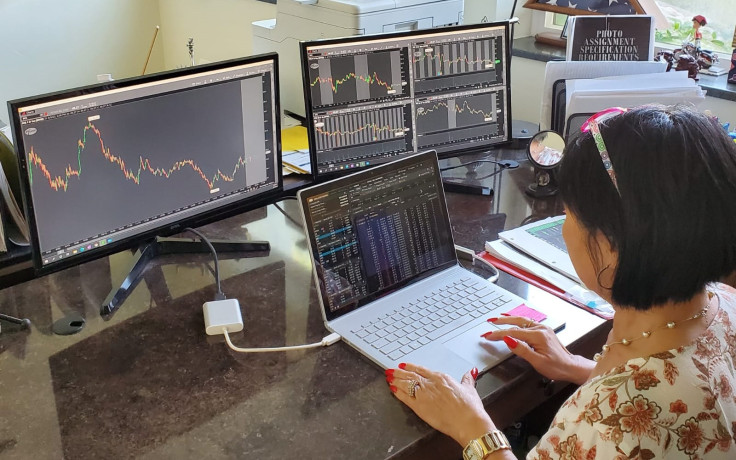 Sun Yong is the CEO of Lush Enterprises, an options trading investment firm she co-founded with her husband back in 2016. Before she found success in options trading, Sun Yong had worked as a Certified Medical Assistant for 33 years and had also started a daycare for seniors.
Success didn't come quickly, though. It was a process of tenacity and persistence that saw Sun Yong making a substantial sacrifice in terms of time, money, and effort to become the woman she is today; a seven-figure entrepreneur living life on her terms.
According to Sun Yong, it took some serious dedication and self-discipline for her to achieve that impressive feat. It was hard work, and she pushed herself to learn how the business of options trading worked, putting in several hours each day for a couple of years till she eventually got the hang of it.
She got herself a personal coach and studied every day for years, Monday through Friday, for several hours each day. "That's what it took," she says, "and that's what I did."
Sun Yong Kim-Manzolini puts her success in options trading down to hard work and self-discipline. She simply believed she could do it, so she poured herself in without holding back. She began practicing around 2016, studying the market trend from 7.30 am to 2 pm Monday through Friday each week.
This incredible effort and sacrifice helped her understand how to trade profitably. She also devised an effective strategy called a 'unique miracle system.'
In her first year of trading, amidst doubts from family members, Sun Yong made an astounding $178, 000 dollars in profit; quite an impressive feat, especially for a woman earning $30,000 as a Certified Medical Assistant only recently.
Once she consistently made a substantial amount of money in trading, Sun Yong wanted to help others make money. From suffering poverty at her orphanage, working as a nurse, struggling to survive, and meeting many people who didn't have much money, Sun thought it would be great to teach and let others in on what's working for her.
In particular, she wants to empower single moms and dads with the correct information that places them in a good place. Coming from a background where she suffered abuse and raised her children as a single mother at some point, Sun Yong is all-too-aware of the hardship that single mothers face, especially if they don't have a job or business.
"I thought I could help people make money. Single mothers and single dads don't have to work as hard as I do so that they can stay home with the kids. And then, I could help retired people make money, so they are not on a fixed income. They could have enough money to last them, along with high school to college kids, so that they can pay cash for their first car so that they don't have to get a student loan for their college," she says.
Sun Yong has therefore put together a well-packaged training program that runs for four months to help entrepreneurs find success as well in options trading.
Well, not necessarily four months. For people thinking of taking the shorter road, Sun Yong has got you covered. You can opt for her speed training program that allows you to sit through the entire course for just 10 days. But be prepared to train every day for at least two hours each day, though.
Moving forward, Sun Yong believes that beyond anything she'll teach anyone, staying positive is essential for success in options trading. This is important, not just for business but for life as well.
According to her, people need to focus more on the positive instead of the negative. "People don't dwell on positive; that's why I am where I am today. In everything in life that we do, there's always negative, and there's always positive."
Before she came to the US and started her business, Lush Enterprises, Sun Yong Kim-Manzolini grew up in an orphanage in Korea. As a teenage girl, she had no access to a decent livelihood until she came to the United States at 14. At various points in her life, she had to dig in the trash to find food to fulfill her hunger and wear the same clothes for years. She only got a bath one to two times a year.
All of these adverse circumstances she's been through, Sun Yong says, have helped to mold her into the woman she is today. It has been a painful but incredible learning experience. Today, Sun Yong Kim-Manzolini is a proud seven-figure entrepreneur living life on her terms and enriching the lives of others with the opportunity she's been given.