Made In America: Fourth Of July BBQ Foods That Are USA-Made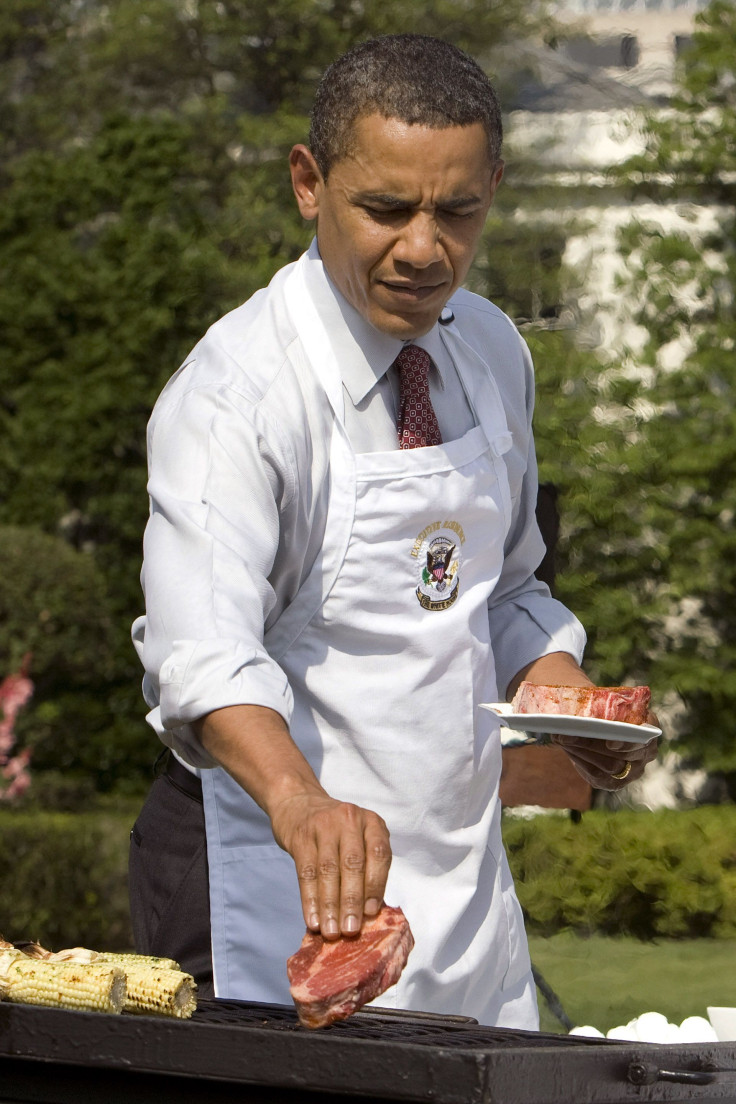 You may be hosting a patriotic barbecue for the Fourth of July on Friday, but are the BBQ foods you're serving made in the USA?
USA Today reports that many patriotic items marketed for America's birthday are not actually made in America. Instead of U.S.-made products, many are choosing lower-priced items made outside of the country, where costs are kept down by cheap foreign labor and offshore manufacturing practices.
Roger Simmermaker, author of "Home Americans Can Buy American: The Power of Consumer Patriotism," told the paper that Independence Day is a great opportunity to take advantage of using products made in the United States.
"Buying American is about more than just American-made products and U.S. jobs," he told USA Today. "We're less of an independent country to the extent that we rely on other nations to supply our wants and needs."
So if you're looking to "buy American" this Fourth of July, here are Independence Day barbecue food staples that are union-made-in-America, according to Labor 411. (Union-made refers to companies that "provide fair wages, safe working conditions and access to health care," according to the website.)
HOT DOGS AND MEATS:
Ball Park
Boar's Head
Butterball
Calumet
Dearborn Sausage Co.
Fischer Meats
Hebrew National
Hofmann
Johnsonville
Omaha Steaks
Oscar Mayer
Vienna beef
BREAD:
Arnold Bread
County Harvest Bread & Rolls
Country Hearth
Entenmann's
Marie Callender's
Old Country
Pillsbury Dinner Rolls
Sara Lee
Stroehmann Bakery Products
Sunbeam Breads
CONDIMENTS:
French's Mustard
Guldens Mustard
Heinz Ketchup
Hidden Vallet Ranch
Lucky Whip
Vlasic
BEVERAGES:
Barq's Rootbeer
CocaCola
PepsiCo
Pocono Northern Fall's
Poland Spring
Sprite
BEER:
Beck's
Budweiser
Bud Light
Henry Weinhard's Private Reserve
Keystone Light
Lionshead
Mad River
Michelob
Miller
Natural Ice
O'Doul's
Pabst
Rolling Rock
SIDES AND SNACKS:
Betty Crocker
Breyers Ice Cream
Campbell's Soup
Chef Boyardee
Ebro Backed Beans
Frito-Lay Chips
Good Humor Ice Cream
Hamburger Helper
Hanover Beans
Heinz Baked Beans
JIF Peanut Butter
Kraft Foods
Mott's Applesauce
Ore-Idea Sweet Potato Fries and Tater Tots
Ronzoni Pasta
San Giorgio Pasta
Van Camps Baked Beans
OTHER:
Bain de Soleil sunscreen
Coppertone sunscreen
Igloo coolers
Rubbermaid coolers
Solo cups
Weber Q series grill
For additional union-made products, check the Labor 411 website.
© Copyright IBTimes 2023. All rights reserved.