Magic Keyboard Causing iPad Pro Battery To Drain Quickly, Some Owners Claim
KEY POINTS
Some Magic Keyboard users complain about it draining the iPad Pro's battery too fast
A blog discovered that it is a hardware issue based on several factors and tests
Users are advised to contact Apple for replacements
The new Magic Keyboard for iPad Pro introduces a few new features that iPad Pro users, as well as Mac users, will love. These include the scissor keyboard, which is more reliable and offers a better feel than the problematic butterfly keyboard, and the counterbalancing hinge that makes the iPad Pro "float," giving users a desktop-like feel when working.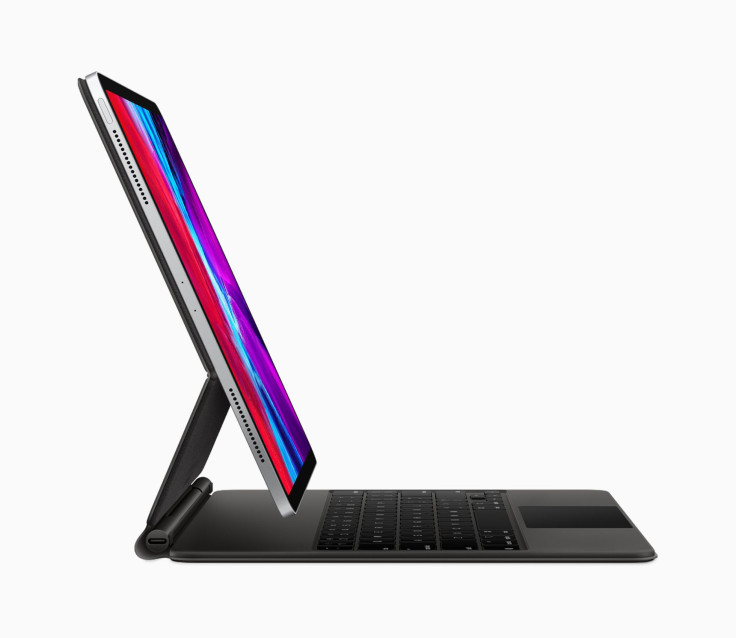 Some users, however, reveal that while it does away with the unnecessary stress the butterfly keyboard brought people, it does introduce another serious problem: battery drain. According to 9To5Mac, some users complain that the new Magic Keyboard drains the iPad Pro's battery faster than other keyboards.
It's worth noting that unlike other keyboards, the Magic Keyboard connects to the iPad Pro via a Smart Connector. This means the accessory will get power from the iPad Pro's own battery in order to work. This is different from how other keyboards, like the Brydge Pro+, works – these connect with the Apple tablet via Bluetooth, which means they have their own power supply.
Why the battery drain?
The blog iPad Insight looked into the issue and discovered that it could be a hardware issue, based on a few reasons. Here's a quick look:
First, the blog said the problem persisted regardless of OS version. The blog said it saw the problem exist on an iPad Pro running on a developer beta. It also saw some feedback, saying the problem existed in devices running on a public release version of iPadOS 13.
Second, the blog said it compared performances between the new Magic Keyboard and the older Smart Keyboard Folio from Apple. While the Magic Keyboard drained 25% battery life in two hours of writing (with the backlight turned off), the Folio drained only 9% in two hours as well.
Third, the blog said it got a replacement Magic Keyboard from Apple. This replacement unit fared better than the first it tested, consuming only 6% battery life "in an hour of solid use." The site tested it further by adjusting the backlight slider to 25%, then typing again for another hour and 15 minutes. The replacement Magic Keyboard only consumed a total of 14% iPad Pro battery life.
In the end, iPad Insight advised those who suffer from the same problem to contact Apple for replacement.
© Copyright IBTimes 2023. All rights reserved.