Major Company Recalls 20,800 Bicycles Over Fall, Injury Hazards
KEY POINTS
There is an issue with the recalled Giant bicycles' handlebars
The company has received reports of riders falling off their bikes
The recall affects various 2021 Model Year Giant and Liv adult bicycles
Giant Bicycles, a major bicycle company, is recalling thousands of bikes due to the fall and injury hazards they pose.
The problem is that the adjustable handlebar stems on the recalled units can actually become loose, thereby posing risks, the recall alert posted on the U.S. Consumer Product Safety Commission (CPSC) website noted. As of the Wednesday recall, the company has received 86 reports of such incidences, including three instances in which users fell off their bicycles.
The recall affects 20,800 units of various 2021 Model Year Giant and Liv adult bicycles. These are the 2021 Giant Cypress DX and Giant Escape 3 Comfort as well as Liv Flourish FS 1 and Liv Alight 3 Comfort bicycles.
These bicycles came in different colors depending on the model, CPSC noted. They were sold online as well as at authorized dealers nationwide from October 2020 to October 2021.
Affected units have serial numbers that begin with "P," which can be found "on the underside of the bottom bracket of the frame, directly under the crank." Photos of the recalled bicycles are available on the company's website.
Those who have the affected products are being advised to stop using them and contact the company to schedule an inspection and repair for their units. Those with questions may contact authorized Giant retailers or the company at 866-458-2555.
Bike Safety
More and more Americans are using bicycles, whether for their commute, for health or simply for leisure, the National Highway Traffic Safety Administration (NHTSA) noted.
It is an excellent form of exercise and a great way to reduce one's carbon footprint. However, bicyclists also face various risks on the road. To avoid bike-related crashes, riders should "be prepared before heading out" and plan their routes.
It is also important to use a bike that's right for one's size. As the agency explained, bikes that are too big can be harder to control. Riders should also wear protective equipment that will also make them easier to see on the road. They should make sure their bikes are working properly, too, by checking if all the parts are secure and if the seat is adjusted to the right height. They have to ensure tires are properly inflated, the National Safety Council noted.
Bikers should keep their shoelaces and pants properly tied and tucked in so that they won't get caught in the chain.
Most importantly, riders should not text, listen to music or do anything that can take their attention off the road, the agency noted.
"Ride responsibly, and remember: All states require bicyclists on the roadway to follow the same rules and responsibilities as motorists," the NHTSA reminded riders.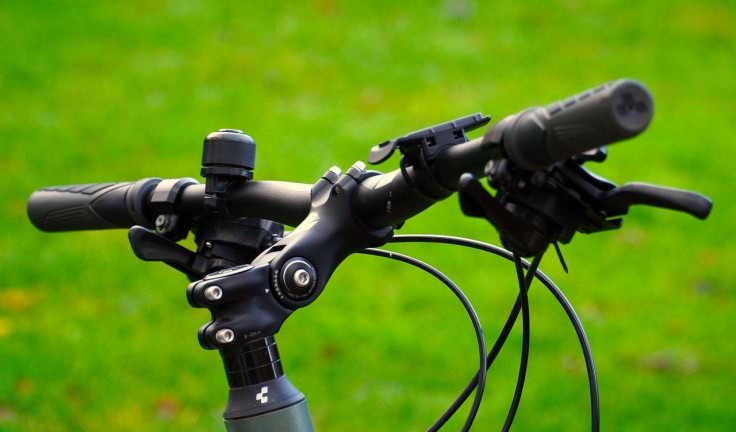 © Copyright IBTimes 2023. All rights reserved.