Maker Of Buk Missile That May Have Shot Down MH17 Targeted In Recent U.S. Sanctions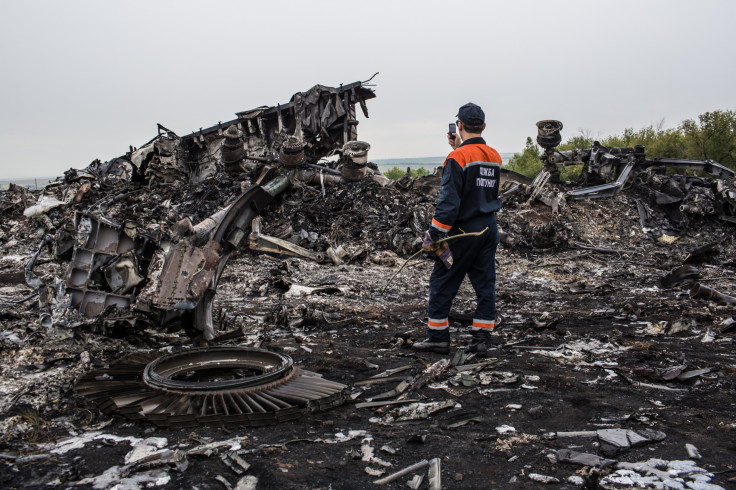 Soon after Malaysian Airlines Flight MH17 was shot out of the sky on Thursday, experts were quick to determine that the missile used likely came from a Russian-made Buk system, one of the few that could hit a plane flying at 33,000 feet.
The weapon was made by Almaz-Antey, one of Russia's largest military manufacturers, which was also a target of the latest U.S. sanctions announced just one day earlier.
The Buk system, known in the West as "Gadfly" or SA-11 or SA-17, is made by a company called Dolgoprudny, which is owned by GSKB Almaz-Antey, a joint-stock military defense company based in Moscow. The company was one of many targeted in the latest round of sanctions announced Wednesday, probably because of its high profile and government connections.
Almaz-Antey lists the Buk systems, also known as "Gadfly," on its website along with other products in its air defense line. The system is much more powerful than the more common shoulder-launched systems, and can reach an altitude of up to 77,000 feet.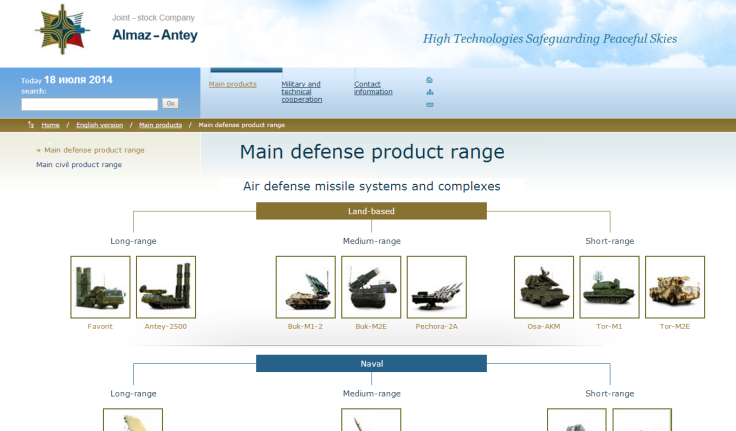 Almaz is one of the biggest players in the Russian munitions market, according to Steve Zaloga, missile expert at the Teal Group.
"What's happened in recent years is that the Russians have basically consolidated a large chunk of their missile business under the heading of Almaz-Antey," he said.
Zaloga said a large chunk of its business goes to exports, but Almaz-Antey also tops list of the Russian military's largest suppliers. It's also a major weapons exporter, counting among its clients Syrian President Bashar Assad, among many others, according to Reuters.
It was formed in 2002 as a conglomerate of defense and military companies, with links to 46 research and production firms, according to a report in Quartz.
Other companies named in this latest round of sanctions, meant as American retaliation for Moscow's intervention in Ukraine, include NPO Mashinostroyenia, a large maker of missiles, and the Kalashnikov Concern, the largest firearms producer in Russia and maker of the famous AK-47 assault rifle.
Following news of the sanctions, the Almaz-Antey general director told the Moscow Times that sanctions "will not exert a significant influence on Almaz-Antey completing its plans in full."
© Copyright IBTimes 2022. All rights reserved.
FOLLOW MORE IBT NEWS ON THE BELOW CHANNELS