Malaysian Airlines Flight MH17: Ukrainians Pay Tribute At Dutch Embassy In Kiev
Ukrainians turned out at the Dutch embassy in Kiev to pay tribute to the hundreds of people killed when Malaysia Airlines Flight MH17 was shot down over separatist-held territory in eastern Ukraine.
A somber crowd of mourners presented wreaths and messages outside the embassy. One took the moment to make a political statement with a sign that read: "[Russian President Vladimir] Putin is a terrorist."
Dutch Prime Minister Mark Rutte ordered all Dutch flags to fly at half-mast following the tragedy. "The whole of the Netherlands is in mourning," Rutte said. "This beautiful summer day has ended in the blackest possible way."
Coming just months after Flight MH370 disappeared on a trip from Kuala Lumpur to Beijing in March, this is the second loss for Malaysia Airlines in a year. Reports differ on the number of passengers on board the plane. Reuters has reported that 295 people on board the plane have been killed while Associated Press has put the number at 298.
See here for the crew members' names and nationalities of passengers.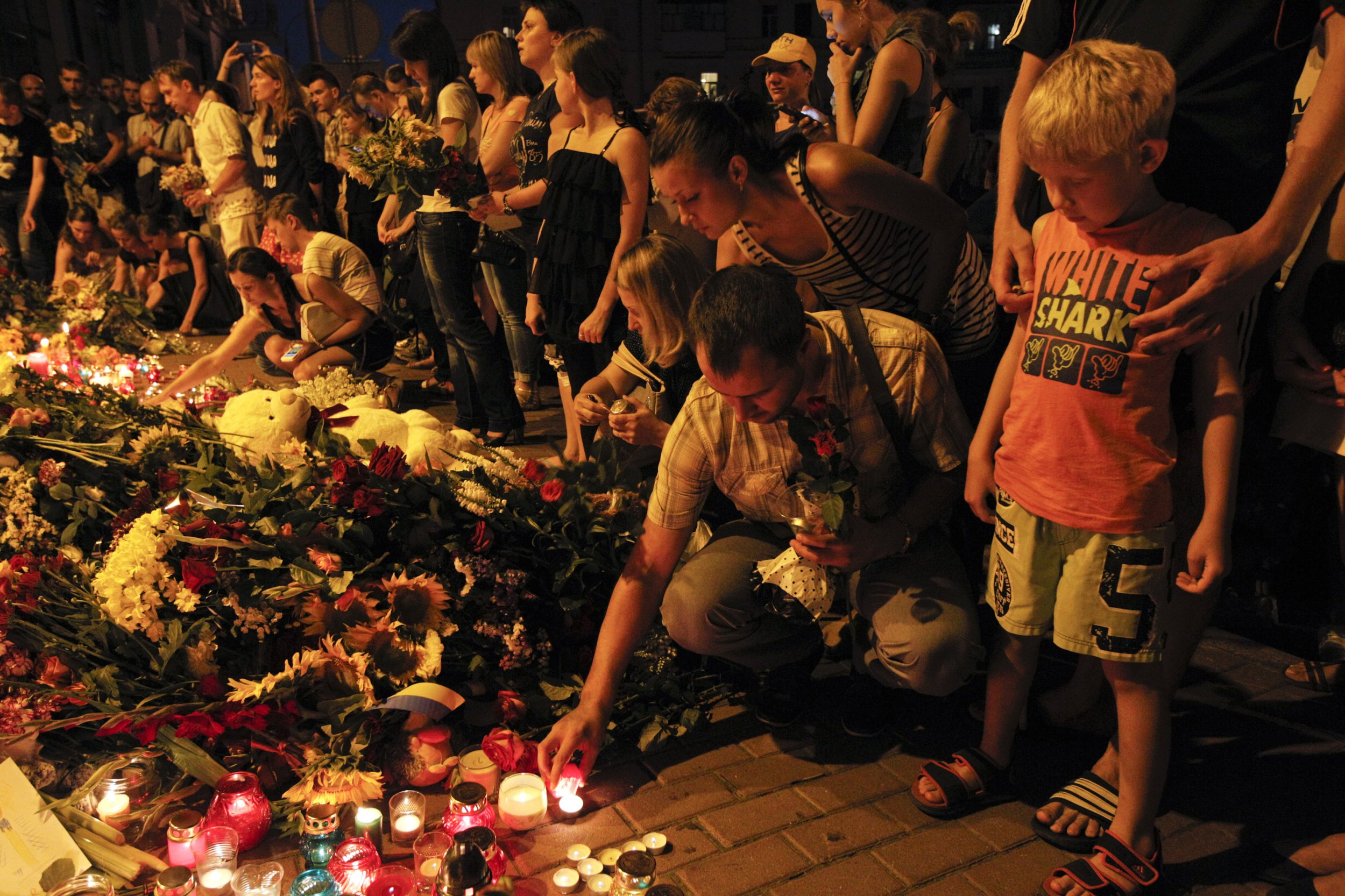 FOLLOW MORE IBT NEWS ON THE BELOW CHANNELS