Mama June's Daughter Pumpkin Showered With Praise After Revealing Transformation On Instagram
KEY POINTS
Lauryn "Pumpkin" Shannon showed off her new look ahead of their new show's premiere
The 21-year-old reality star received a lot of praise for her transformation
Alana "Honey Boo Boo" Thompson also promoted their new show on social media
Mama June's daughter, Lauryn "Pumpkin" Shannon, looked stunning in a teaser for their new show, "Mama June: Road to Redemption." After sharing the trailer on her social media account, the 21-year-old reality star received a lot of praise from fans.
On Friday, Pumpkin decided to show off her new look after going through a dramatic but natural weight loss transformation on Instagram. She posted a clip taken from her family's new show that's also premiering the same day.
In the video, Joshua Efird's wife rocks a darker shade of her brunette tresses and styled them in her signature wavy ends. Her light makeup also emphasized her striking facial features. She also put on a leopard print top to complete her look.
Pumpkin's fans quickly took to the comments section to compliment the mother of one's appearance after watching the snippet for their new show.
"Pumpkin you look great [heart emoji] keep up the hard work whatever you're doing it's working," one wrote.
"Pumpkin you look fabulous can't wait to see the show tonight," another commented.
"You look so good!! Love your hair and the color. You are a good momma and you deserve all the goods. I hope you get some me time," a third user added.
In the clip, Pumpkin gets a call from her husband after doing some final touches to her look in front of the mirror. In the confessional, she shares that all of her friends are still going to parties and doing other activities while she's mostly stuck at home. Thus, she decided to put on some makeup and dress up for herself.
Lauryn says she wants to have a "me time" every once in a while since she's always busy running the house and taking care of her 2-year-old daughter Ella Grace and her younger sister Alana "Honey Boo Boo" Thompson, 15, who has been under her custody ever since Mama June walked away from them.
Honey Boo Boo also took to Instagram to share a teaser clip from their new show. In the video she uploaded, the former "Toddlers and Tiaras" star could be seen arguing with Pumpkin while lying in bed and using her phone. As for Pumpkin, she's doing full-on mommy duties in the kitchen because little Ella is making a mess on the floor.
"You know, I love being a mom, but for these terrible twos about to be three… I'm about to pull my hair out," Pumpkin says toward the end of the clip after seeing all the clutter her daughter made on the floor. She then quips that she badly needs a break.
Meanwhile, Mama June recently revealed that she spent almost $1 million on drugs in one year at the height of her addiction. However, she's thankful now that she's fully learned her lesson and she's been clean for 14 months with the support of her boyfriend Geno Doak.
"Mama June: Road to Redemption" premieres Friday at 9 p.m. EDT on We TV.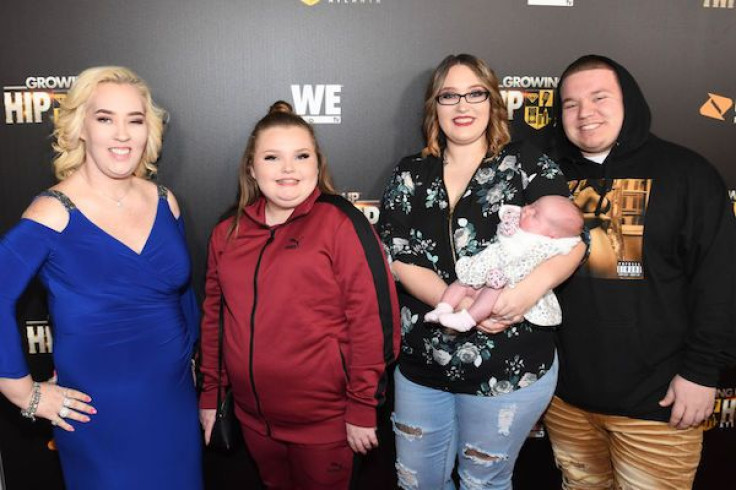 © Copyright IBTimes 2023. All rights reserved.