March For Life 2017 DC: Route Map, Start Time And Live Stream Info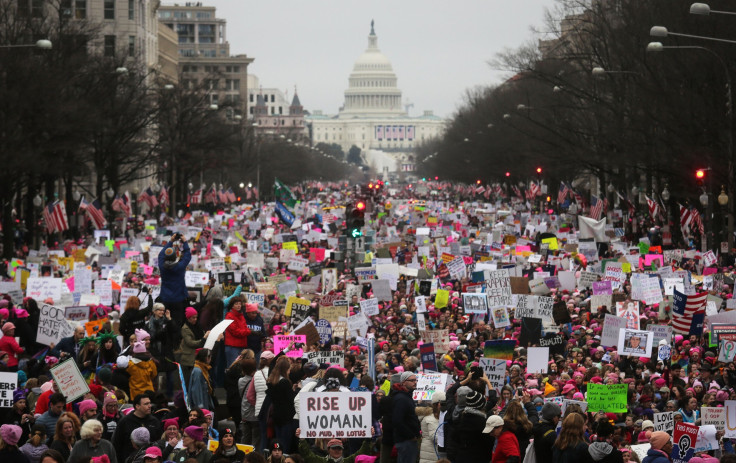 Last week, the protest that flooded the streets of Washington, D.C. was the Women's March. This week, it'll be the March for Life.
The March for Life, an annual event in its 44th year, is expected to draw thousands of people to the nation's capital Friday to rally and march against abortions. Convening just days after President Donald Trump's inauguration, the protesters' goal will be to reduce access to the procedure — just like they've been doing ever since the landmark 1972 Roe v. Wade Supreme Court decision allowing it.
"It's going to be extremely joyful," organizer Kristan Hawkins told the Washington Post. "People know action is coming ... [Trump] made his pro-life promises, and the pro-life movement is excited about those promises."
If you're similarly enthusiastic, read on for info you need to know ahead of Friday's demonstration.
Location
The March for Life will start with a rally at the Washington Monument next to 15th Street and Constitution Avenue, according to its website. Afterward, it will proceed down Constitution Avenue, cross Pennsylvania Avenue, hang right on First Street Northeast and conclude in front of the Supreme Court building.
Route map
Schedule
The rally kicks off at 11:45 a.m. EST with a musical performance. The march itself will get underway at 1 p.m., and at 3 p.m. people with Silent No More, a Christian campaign focusing on the emotional effects of abortion, will speak. At 3:30 p.m. participants are encouraged to find their congressional representatives to talk about abortion.
Road closures
F Street Northwest, 15th Street, Constitution Avenue Northwest and 7th Street Northwest are just some of the streets that will be closed at times Friday. See a full list here from WTOP.
Live stream
If you can't make it out in person Friday, you can watch the rally and march online. See an official stream on the March for Life site here and coverage from the Global Catholic Network below:
© Copyright IBTimes 2023. All rights reserved.