Mariah Carey Teams Up With Match.com For 'Infinity' Music Video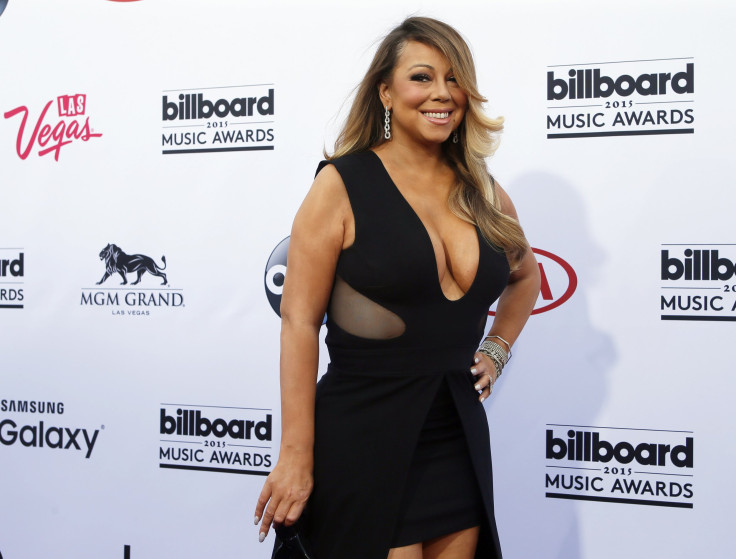 Mariah Carey took a page out of Hilary Duff's book, teaming up with Match.com. Carey, who is back on the market after divorcing Nick Cannon, featured the dating site in the music video for her latest single, "Infinity."
In the video, which was released via Twitter late last night, the 45-year-old songstress is shown wearing a glittery evening gown while swiping through the Match.com app for prospective mates. During her quest for the perfect man she stumbles across super model Tyson Beckford, who later shows up to her door shirtless. The Hollywood hunk offers her flowers, only to have the door slammed in his face. She also receives a visit from "Empire" star Jussie Smollett, who gifts her with a puppy.
In addition to releasing the song, which quickly jumped to the top of the Billboard charts, Carey also teased her Match.com profile. While Just Jared reports that the page is legitimate, it remains unclear if she's actually utilizing it. Still, she told People she hopes single women everywhere will hear "Infinity" and be inspired to put themselves out there, whether on the site or the old fashioned way.
"I hope every woman who is single and listens to this song goes out and finds her infinity, whether on Match or the traditional way," she said.
This makes Carey the second famous artist to team up with a dating site. Duff joined Tinder in April for her "Sparks" video. She insists, however, that she was actually using the app to meet men following her split from husband Mike Comrie. On April 28 TMZ reported the 27-year-old went on her first Tinder date.
"Infinity's" catchy lyrics were the subject of much controversy as many assumed the song was Carey's way of throwing some not-so-subtle shade. With lines like, "everything you own, boy, you still owe" and "boy, you actin' so corny like Fritos," it was widely reported by sites like Yahoo that the five-time Grammy award winner appeared to be trying to send a message to Cannon. Neither Carey nor her former beau have responded to the rumors.
The single is the latest off of Mariah Carey's newly released album, "#1 to Infinity." Check out the full video below:
© Copyright IBTimes 2023. All rights reserved.