Marijuana Legalization: Colorado Will Defend Pot Bill Against Lawsuit From Oklahoma And Nebraska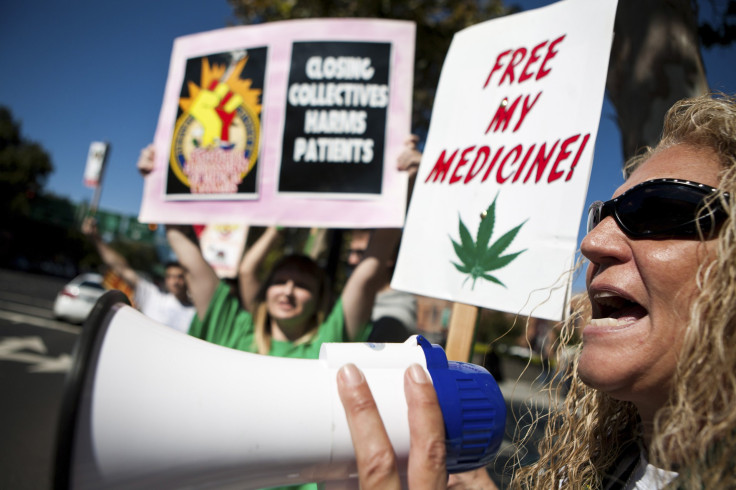 Colorado Attorney General Cynthia H. Coffman announced Friday that the state will defend its legalization of marijuana for sale medicinally and recreationally against a lawsuit filed by the attorneys general of Nebraska and Oklahoma. Friday was the final day for Colorado to respond to the lawsuit, which alleged its voter-backed legalization initiative, Amendment 64, has sent a wave of uncontrolled cannabis across the two states' borders since becoming law in 2012.
Three other lawsuits have been filed since Nebraska and Oklahoma sued, including two by a group known as Safe Streets Alliance, which is affiliated with Holiday Inn Hotels and one from county sheriffs in Colorado, Nebraska and Kansas.
In responding to the lawsuit, Coffman took a jab at federal authorities who have not passed any binding resolutions regarding marijuana laws, despite the proposal of a number of bills to the House of Representatives and Senate.
"My office remains committed to defending Colorado's law," said Coffman in a statement. "At the same time, I share our border states' concerns regarding illegal marijuana activity, and my office, as well as our partner state and local law enforcement agencies, are committed to stopping marijuana diversion. This lawsuit, however, even if successful, won't fix America's national drug policy—at least not without leadership from Washington, D.C., which remains noticeably absent."
Coffman's office added in the statement that if the challenge from Oklahoma and Nebraska were successful, recreational marijuana would remain legal, but Colorado would lose the ability to monitor and regulate the drug. Advocates in the marijuana business community were quick to seize on this aspect of the suit.
"In their filings, these states make the important point that only legalization allows for control and regulation of the marijuana market. If Nebraska and Oklahoma succeed with this misguided lawsuit, it will only put the market back into the hands of violent drug cartels and gangs," said Tom Angell, chairman of Marijuana Majority, in an email. "If they really want to stop illicit trafficking and cut enforcement costs, as they say in their lawsuit, they too will move to end prohibition one day."
In announcing the lawsuit, Nebraska Attorney General Jon Bruning and Oklahoma Attorney General Scott Pruitt argued that Colorado had "undermined the United States Constitution," adding, "I hope the U.S. Supreme Court will uphold our constitutional principles."
"The illegal products being distributed in Colorado are being trafficked across state lines thereby injuring neighboring states like Oklahoma and Nebraska," Pruitt said in a separate statement when he announced the filing.
Washington Attorney General Bob Ferguson filed a "friend of the court" brief in support of the Colorado law, that urged the court to reject the charge. If the court takes up the case, said a statement from Ferguson's office, it could threaten not just Colorado's law, but also the regulatory structure for marijuana established by a voter-backed initiative there.
"I am disappointed that Nebraska and Oklahoma took this step to interfere with Colorado's popularly enacted initiative to legalize marijuana," Ferguson said. "I filed this brief to protect Washington's interests and the will of Washington's voters from interference by other states.
"If the Supreme Court takes the unfortunate step of agreeing to hear this case, it will threaten every state's ability to make its own decisions about how best to regulate marijuana, whether for medical or recreational purposes."
© Copyright IBTimes 2023. All rights reserved.