'Mario Kart 8' Isn't Saving Nintendo: Poor Sales Of Wii U Hit Earnings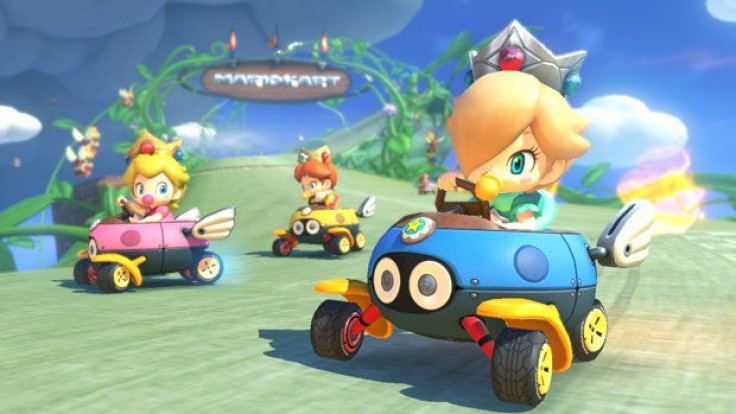 Booming sales of hit game "Mario Kart 8" wasn't enough to keep parent company Nintendo out of the red this last quarter. The Japan-based electronics company turned in a loss in the quarter due to poor sales of its flagship console, the Wii U.
Nintendo turned in a net loss of $97.3 million from May to June this year compared to a profit of $88 million in the same quarter last year. Sales totaled $732.3 million, down 8 percent from 2013. Nintendo thinks it can make it up in the all-important holiday shopping season, and stuck to its prior annual forecast of $196 million profit on $5.8 billion in sales.
On May 30, Nintendo launched the highly anticipated "Mario Kart 8," which became the Wii U's fastest-selling game at 1.2 million units sold worldwide within two weeks. The game's release also increased console sales in May of 2014 more than 90 percent over May of last year.
In June "Mario Kart 8" moved more than 870,000 copies in the United States alone and was the best-selling game on a single platform. "History has shown that 'Mario Kart' games tend to have an extremely long tail. We fully expect 'Mario Kart 8' to continue to drive momentum for our hardware and software business through the holidays and into the foreseeable future," Scott Moffitt, Nintendo senior-VP of sales and marketing told Forbes earlier this month.
On June 2, U.K. market research and media sale monitoring company GFK Chart-Track said the game had boosted Wii U sales by 666 percent, with 82 percent of that coming from the "Mario Kart 8" bundle.
The eighth main installment in the series even boosted Wii U console sales more than first-person shooter "Titanfall" boosted Xbox One sales following its release in March and more than action-adventure game "inFAMOUS: Second Son" increased PlayStation 4 sales after its March 21 release date.
Still, the Wii U is not performing as well as Nintendo had hoped, and has fallen short of previous sales goals. The popular handheld 3DS has also seen a drop in sales. Last year, the 3DS moved 1.4 million devices during the first quarter, this year, it sold 820,000 units.
Nintendo stood by its goal of moving 3.6 million Wii U and 12 million 3DS devices for the fiscal year through March of 2015.
Nintendo does have a raft of anticipated games in the pipeling for this year including "Hyrule Warriors," "Super Smash Bros. for the Wii U," and "Bayonetta 2."
© Copyright IBTimes 2023. All rights reserved.