'Mario Kart 8' Release Date May 30: Nintendo To Launch Smartphone Service, Will It Save The Wii U?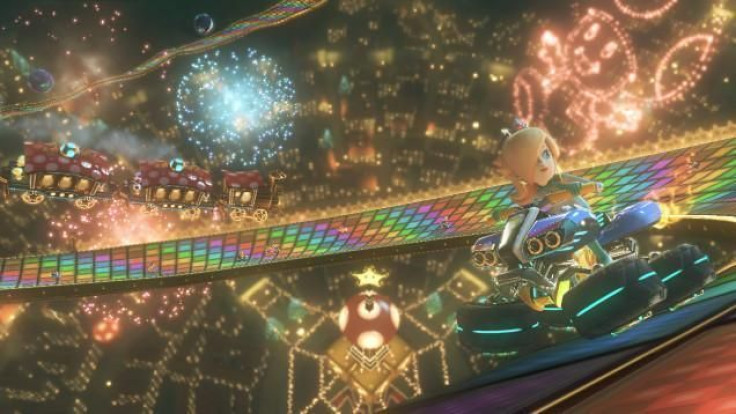 "Mario Kart 8" is set to launch for Nintendo's Wii U on May 30, and a lot may be on the line for the Japan-based video game brand.
In a ploy to help increase game and console sales, the company will launch its first smartphone service alongside racer "Mario Kart 8." Currently, the service is being called "Mario Kart TV," which will allow users to watch user-generated and official videos from the racing title on their phones, computers and tablets. There will also be Miiverse integration with this feature.
"Mario Kart 8" is set to launch next month, the first installment in the series since 2011's "Mario Kart 7" for the 3DS. The long-awaited racer will feature a number of mainstay characters from the "Mario" universe, along with several exclusive in-game features.
A total of 30 characters will be playable in the title, with 16 default characters and 14 unlockable options. Some of the racers are Mario, Luigi, Bowser, Donkey Kong, Daisy, Shy Guy and Metal Mario.
Unfortunately, the game won't have an option to create your own tracks, but Nintendo claims they may explore this option in the future.
"This is the eighth game in the series and when we work on a Mario Kart title, we work on courses and we create them and then we work on them again, and again, and again, and we revise until we come up with something that we think is going to be fun for everyone to play over and over again. So we have a lot of confidence in our ability to do so, but we understand what a tough challenge it is to create those courses," explained Producer Hideki Konno during a roundtable discussion at the Game Developers Conference in San Francisco from March 17-21.
"I just don't know that at this point we're able to do that at a level that would satisfy anyone, myself included, or the customer. Someday, if we can come up with a solution and implement in a way that makes everyone happy, or we think will make everyone happy, we'll come back to that issue and maybe re-address it. We're always optimistic and thinking about what we're going to do in the future."
Do you think a smartphone service will help "Mario Kart 8's" sales? Leave a comment or tweet me.
© Copyright IBTimes 2023. All rights reserved.
FOLLOW MORE IBT NEWS ON THE BELOW CHANNELS