Marissa Mayer Net Worth: After Verizon, Yahoo Deal How Much Is She Worth?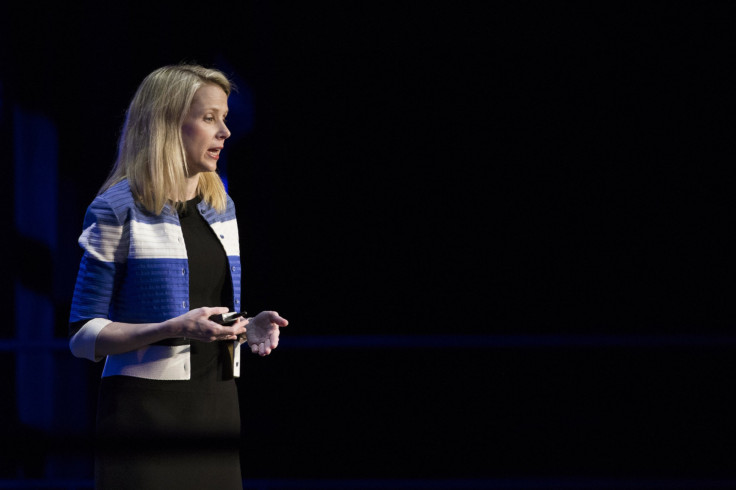 Verizon completed the acquisition of Yahoo! that long has been in the works, the company announced Tuesday in a press release. The assets Verizon gained in the nearly $4.48 billion buy will be combined with the AOL business Verizon previously acquired to create Oath, a combination of media and tech brands, the release said.
As part of the transaction and changes going on within Yahoo! and at Verizon post-merger, Yahoo! President and CEO Marissa Mayer is stepping down.
"Given the inherent changes to Marissa Mayer's role with Yahoo resulting from the closing of the transaction, Mayer has chosen to resign from Yahoo. Verizon wishes Mayer well in her future endeavors," the press release said. When the possibility of a deal between the two companies was announced nearly a year ago, Mayer said she was "planning to stay," she wrote in an email sent to "Yahoos." "I love Yahoo, and I believe in all of you. It's important to me to see Yahoo into its next chapter," she wrote in that email.
Read: What Is GE's Retiring CEO Jeffrey Immelt's Net Worth?
Marissa Mayer Net Worth
Filings with the Securities and Exchange Commission show Mayer most likely is walking away from the company with a "golden parachute," a $23 million package of $3 million in cash and $20 million in equities. Mayer was at the company for five years.
Mayer got her start at Google where she was one of the first employees, which is where much of her accrued wealth comes from. Forbes estimated Mayer's net worth at $540 million.
In addition to Tuesday's announcement in the form of a press release Mayer wrote an open letter to her (now) former colleagues, which was emailed to all Yahoo! employees and posted to her Tumblr account. "Given the inherent changes to my role, I'll be leaving the company. However, I want all of you to know that I'm brimming with nostalgia, gratitude, and optimism," she wrote.
Read: Verizon's $100 Billion Attempt To Buy Charter Got Rejected
It is currently unclear where Mayer will go next. During her time at Yahoo! she worked to revitalize the struggling company. During her first year at Yahoo! its stock jumped from around $15 to about $28, according to Business Insider. She was also credited with bringing back users to the site, which she highlighted in her farewell letter, "We became 1 of 3 internet companies in the world with more than 1B monthly users," she wrote about her time at Yahoo! adding, "We grew our monthly mobile users to more than 650M [one of the largest in the world] by launching and improving our products for mobile devices."
Despite the improvements though Yahoo! struggled with revenue and faced challenges like the hacking of more than 1 billion accounts. Mayer touched on such struggles with her farewell letter, "Looking back on my time at Yahoo, we have confronted seemingly insurmountable business challenges, along with many surprise twists and turns," she wrote. Such problems ultimately led to the sale of the company.
© Copyright IBTimes 2023. All rights reserved.