Oath, Verizon's New Company To Run Yahoo, AOL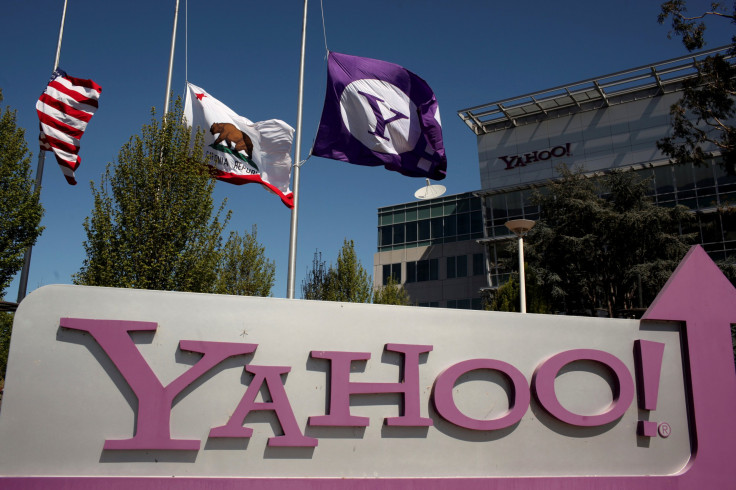 Telecom giant Verizon Communications will create a new company called Oath after it completes its $4.5 billion acquisition of the troubled internet firm Yahoo and merges it with its AOL operations.
Tim Armstrong, AOL's chief executive, posted a tweeted Monday indicating the new company will manage more than 20 different brands.
Verizon has not provided any details about its plans with Yahoo and AOL, other than the fact that Oath will oversee both.
A price cut of Yahoo's internet business early this year by $350 million kept Verizon on track to go ahead the purchase. Yahoo was set to be sold at $4.8 billion before two separate hacking attacks threatened to derail the deal. The hacks had led to the theft of personal information of over 1 billion users. Soon after the incident, the deal value was lowered to $4.5 billion and is expected to close by June 30.
The U.S. Justice Department charged two Russian intelligence operatives along with a pair of hackers last month in connection with the cyberattacks. The Kremlin, however, denied any involvement.
According to various media reports, under the terms of the revised acquisition agreement, Yahoo will continue to cover the cost of the ongoing probe into the breaches as well as shareholder lawsuits.
The $4.5 billion deal was seen as a savior for the internet company which had been losing market value over the last five years. The deal excludes Yahoo's 15 percent stake in Alibaba and Yahoo Japan, which will now be called Atlaba.
Yahoo's most recent earnings report showed the company swung to profit in the final three months of 2016, after a massive $4.4 billion loss in the same period of 2015. Despite the profit, the company reported a loss of $214 million for 2016 on revenue that inched up to $5.2 billion from $5 billion in 2015.
Yahoo CEO Marissa Mayer will qualify for a severance package worth around $23 million if she is fired without cause or steps down for "good reason" from the search company.
© Copyright IBTimes 2023. All rights reserved.