Mariupol, Ukraine's Next Battleground: Rebel Control Of Seaport Would Allow Russia To Transport Goods, Water To Crimea
Fighting in Ukraine has shifted from the western front near Debaltseve to the Azov Sea port city of Mariupol, a once bustling city along a crucial land route that would connect rebel-held territory with Russian-annexed Crimea, providing an economic corridor essential to Crimea's economic viability as a Russian territory. Mariupol lies just 30 miles from the Russian border.
Rebel control of Mariupol would allow Russia to transport goods and fresh water to the Crimean peninsula, which presently has no land connection to the Russian mainland. It would also give separatists control of the 200 miles of coastland running from Donetsk to Crimea, effectively halving Ukraine's Azov Sea and Black Sea coastline.
Ukraine and Western governments are accusing Russia of directly supporting multiple offensives in the region by pro-Russian separatist forces during last year's fighting. Mariupol has been continuously shelled throughout the conflict, forcing most civilians to leave. Militants with the Donetsk People's Republic, the self-declared separatist state, captured Mariupol in May but Ukrainian forces regained control within a few weeks. Separatists again tried to capture the city in August ahead of what would become a failed ceasefire signed in Minsk, Belarus.
On Friday, the Ukrainian government accused Russia of sending tanks and troops across the border to rebel-held Novoazovsk, a border town less than 20 miles from Mariupol, according to Reuters. Separatists have mounted many of their attacks on Mariupol from Novoazovsk after they captured it in late August, allegedly with the help of Russian armor and troops.
The Ukrainian military sought to bolster its defenses around Mariupol in the days leading up to the second all-but ineffective ceasefire signed in Minsk, Belarus a week ago. The volunteer Azov Battalion, the largest of Ukraine's volunteer battalions and one that many allege is made up of neo-Nazi groups, captured a handful of Mariupol suburbs and the Ukrainian military reinforced its artillery positions around the city.
Unconfirmed reports from a source with pro-Kiev forces in Mariupol said last week that soldiers there have few supplies, weapons and equipment. Food rations are scarce and many soldiers are forced to work with dilapidated and broken guns and vehicles. The forces there reportedly have little in the means of strategic direction, a complaint widespread among soldiers for Kiev. A defeat in Mariupol would further hurt Ukrainian President Petro Poroshenko, who gave significant concessions in Minsk last week and has been criticized by Ukrainians for failing to properly support pro-government forces in the east.
"They promised to get us out of here, but they lied to us," said one Ukrainian soldier after a rushed retreat from Debaltseve, where thousands of Ukrainian soldiers were left to fight an increasingly capable rebel force with little in terms of working equipment and heavy vehicles. "We walked to a second position, where a vehicle was supposed to be waiting for us. But there was no vehicle there. And this morning we decided to walk out."
Separatist forces have made significant gains since September's failed ceasefire, capturing up to 200 square miles of territory over the last five months and winning key symbolic victories at Donetsk Airport and Debaltseve, a crucial rail hub from where Ukrainian forces retreated on Thursday after weeks of siege. The Ukrainian government and its western allies, including the United States and the North Atlantic Treaty Organization strategic bloc, allege the separatists' recent victory is the product of ramped up military assistance from Russia.
Most locals in Mariupol speak Russian and the city's strong economic history with its former Soviet big brother Russia inclines some there to be sympathetic to separatist aims of establishing semi-independent states that would continue to favor Russian ties over European ones. For many of Mariupol's residents, economics come first and some believe Kiev's pro-European plans threaten the economy they've built up, according to an IBTimes report from Mariupol made just before the New Year. Still, many locals who remain in Mariupol have supported Ukrainian forces there with supplies, clothing and food.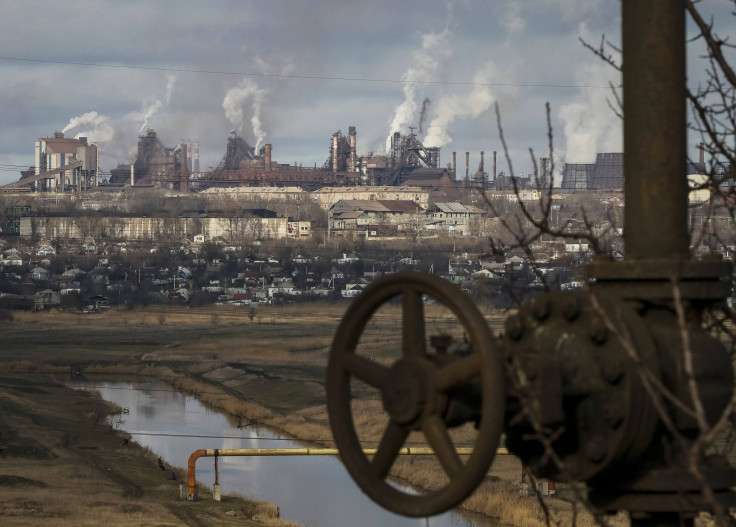 © Copyright IBTimes 2023. All rights reserved.
FOLLOW MORE IBT NEWS ON THE BELOW CHANNELS