Mark Zuckerberg Spent $23.4M On Security Alone In 2020
KEY POINTS
Facebook CEO Mark Zuckerberg's security budget was the highest among major tech executives for 2020
Facebook said the costs were justified by the increased need for security during the COVID-19 pandemic and the elections
Facebook COO Sheryl Sandberg and Google CEO Sundar Pichai were also among the most costly to protect
Facebook spent more than $20 million on security for its CEO Mark Zuckerberg in 2020 alone, according to an analysis.
Research from Protocol, which looked at the amount spent by big tech companies on 11 executives, found that costs for personal security rose last year due to the pandemic. Zuckerberg's security budget alone accounted for more than half of the total amount spent on the 11 executives, which was $46 million.
Based on Protocol's analysis of Securities and Exchange Commission (SEC) filings, Facebook shelled out $23.4 million on personal security for its CEO last year, $3 million more than his 2019 expense.
The company gives Zuckerberg a $10 million stipend annually for personal security, which means the social network company added another $13.4 million just for 2020. According to Facebook, the costs were justified by the increased need for security during the COVID-19 pandemic as well as the elections.
"We believe that Mr. Zuckerberg's role puts him in a unique position: He is synonymous with Facebook and, as a result, negative sentiment regarding our company is directly associated with, and often transferred to, Mr. Zuckerberg," Facebook said in its filing.
In comparison, $7.6 million was spent on protection for Facebook COO Sheryl Sandberg in 2020.
They were followed by Google CEO Sundar Pichai and Lyft president John Zimmer, who spent $5.4 million and $2 million, respectively. Zoom paid over $600,000 in personal security for CEO Eric Yuan, while Apple shelled out $470,000 for Tim Cook's security.
On the other hand, Amazon continued to pay $1.6 million for founder Jeff Bezos' security as it did in previous years. The former CEO covers any additional security costs.
Companies are required by the SEC to disclose spending for the personal benefit of their named executives.
"If an executive has a bodyguard, or a chauffeur who acts as a bodyguard who accompanies them when they're out on official company business, that wouldn't tend to get disclosed," Mark Borges of Compensia told Protocol. "What happens though is usually the security measures are 24/7, so there's a chunk that is considered a personal expense because it's tied to activities, places or time when the executive supposedly is not on duty or involved in performing their role as executive for the company."
With a net worth of $138 billion, Zuckerberg is currently the fifth richest person in the world, according to the Bloomberg Billionaires Index. The company reported revenue of $86 billion for last year and has around 2.8 billion monthly users.
The 37-year-old currently owns about 400 million total shares of Facebook, including 12 million Class A and 365 million Class B shares, Celebrity Net Worth reported.
With 81% of all B shares of the company in his possession, Zuckerberg has 53% voting rights over Facebook. He also controls co-founder Dustin Moskovitz's Class B voting rights, bringing his total voting rights to 58%.
Zuckerberg and his wife, Priscilla Chan, committed in 2015 to giving 99% of their Facebook shares to charitable causes over their lifetimes, according to Forbes.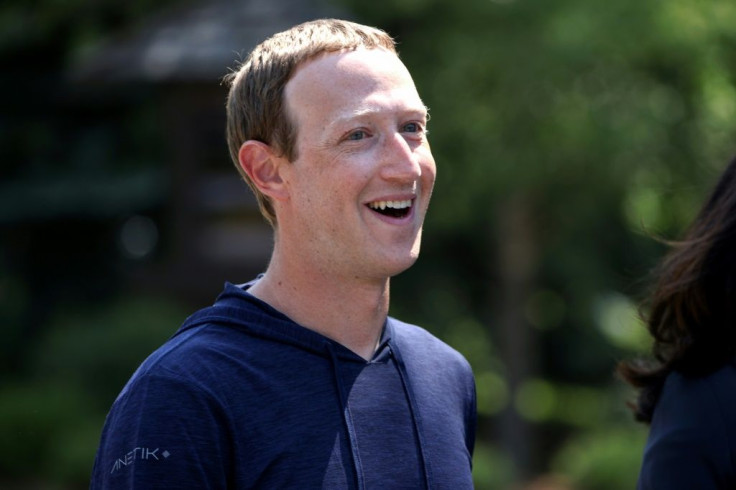 © Copyright IBTimes 2023. All rights reserved.
FOLLOW MORE IBT NEWS ON THE BELOW CHANNELS