Here's Why Mark Zuckerberg Won't Leave His Billions To His Children
KEY POINTS
Mark Zuckerberg is currently worth $93.3 billion
Zuckerberg and his wife Priscilla Chan plans to distribute their wealth during their lifetime
Zuckerberg and Chan are not the only billionaires not passing on their wealth to their kids
Mark Zuckerberg is dedicated to creating a better world and he's putting his money where his mouth is. Here's how the Facebook founder plans to spend his billions throughout his lifetime.
Zuckerberg's net worth currently stands at $93.3 billion, per Forbes. His fortune mostly comes from his shares as founder and CEO of Facebook, the world's largest social media platform. The company is valued at $725 billion.
While Zuckerberg is the fifth richest person in the world, his children will not be inheriting this status. According to the tech genius, he and his wife Priscilla Chan will be donating 99% of their Facebook shares to advocacies that aim to improve the lives of people, especially those who are most in need.
In a 2015 letter to their newly born daughter, Max, Zuckerberg and Chan revealed how they plan to advance efforts that "improve the lives of all those coming into this world, not just those already here."
"Our hopes for your generation focus on two ideas: advancing human potential and promoting equality," the couple said in the letter posted on Facebook. Their focus is on learning, curing diseases, connecting people and supporting communities.
To achieve this, the billionaire couple will donate 99% of their Facebook shares (worth $45 billion at that time) over their lifetime.
"We know this is a small contribution compared to all the resources and talents of those already working on these issues. But we want to do what we can, working alongside many others," they said.
Even before this announcement, Bloomberg reported that Zuckerberg had already donated $100 million worth of Facebook shares to the Newark, New Jersey public school system. He has also donated 36 million shares to the Silicon Valley Community Foundation.
Zuckerberg and Chan aren't the only billionaires donating their wealth to worthy causes. Laurene Powell-Jobs also confirmed that the fortune she and her late husband, Steve Jobs, accumulated will be donated to different charities and organizations. Same is true for Bill Gates, who also confirmed that he will not be passing on his centi-billionaire status to his kids.
Facebook was a college project for Zuckerberg and his friends at Harvard in 2004. Today, it is one of the biggest and most successful tech companies in the world.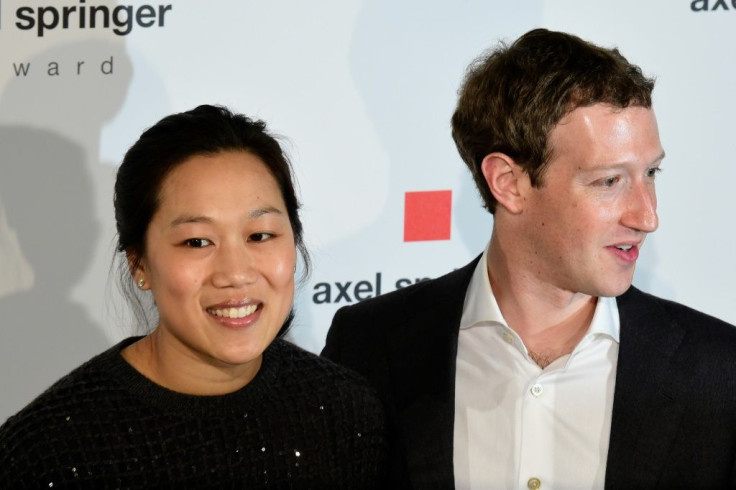 © Copyright IBTimes 2023. All rights reserved.
FOLLOW MORE IBT NEWS ON THE BELOW CHANNELS