'Married At First Sight' 2018 Divorce: Husband Defends Wife After Early Split
"Married at First Sight" fans were shocked Tuesday night when one couple called it quits before decision day even arrived. Jonathan Francetic and Molly Duff revealed that they decided to get a divorce, but Jon still doesn't want people bad mouthing his soon-to-be ex-wife.
"I appreciate the positivity sent my way, but Molly's been getting a bit beat up. Be the person to pick her up too..?" the Lifetime reality star tweeted in response to a fan calling for viewers to stop being so judgmental.
Molly has not been on social media since the divorce was revealed. "So sad that people think it's ok to send me death threats & tell me I deserve to die from what they see from 10 minutes shown out of every 30 hours of filming out of every 168 hours of the week. Staying off social media until people stop tagging me in horrible comments," she tweeted on April 6.
The "Married at First Sight" star thanked the few who were "smart enough to understand that things [aren't] always as they appear."
On Tuesday's "MAFS" episode, Jon and Molly didn't even see each other. In last week's blowout confrontation, Jon had recorded a fight they had after the cameras left. Jon was upset that Molly was speaking to another man at a bar, and she responded to Jon with insults, calling him "disgusting" and belittling him.
During a session with psychologist Dr. Jessica Griffin. Molly claimed that Jon had confronted her by making passive aggressive sarcastic comments. Molly also claimed that he had said some pretty insulting things to her. However, Jon's recording made Dr. Jessica believe Molly was a liar.
In the April 17 episode, Molly had moved out. They shocked the other cast members with the divorce news. While moving her stuff out of their home (as Jon was visiting his parents), Molly confided in Jaclyn Schwartzberg that she had sent Jon a long text. However, he didn't respond. He clearly has no intention of changing his mind before decision day.
Though Molly and Jon have split, the two other couples haven't made their final decisions yet. Jaclyn and Ryan Buckley, as well as Shawniece Jackson and Jephte Pierre, seem to be on better terms than Jon and Molly. However, anything can happen before decision day.
The "Married at First Sight" finale airs Tuesday, April 24 at 9 p.m. EDT on Lifetime.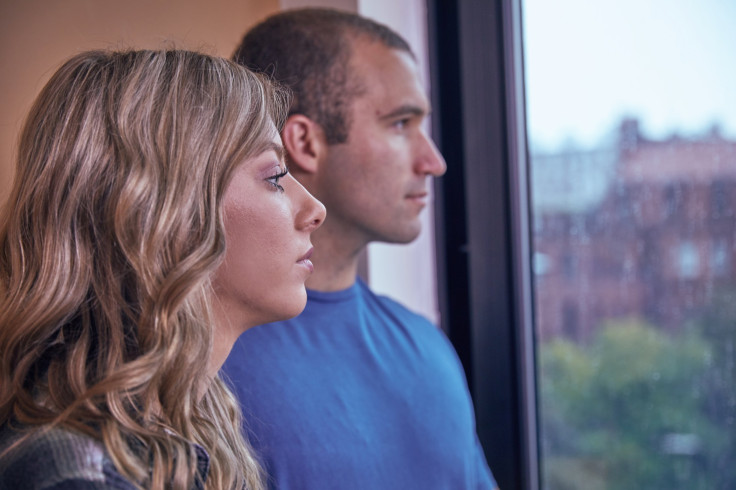 © Copyright IBTimes 2023. All rights reserved.