'Marvel's Midnight Suns' First Trailer Revealed
KEY POINTS
"Marvel's Midnight Suns" is a turn-based RPG based on the comic book series of the same name
The team behind "XCOM" is spearheading the development of the game
"Midnight Suns" will release on March 2022
The first cinematic trailer for the upcoming turn-based tactical RPG "Marvel's Midnight Suns" has been revealed at Gamescom 2021, giving fans a glimpse of the main plot and some of Marvel's most iconic heroes who'll be joining the fight.
"Midnight Suns" is based on the Marvel comic book series of the same name. An unlikely group of heroes and anti-heroes from the Marvel universe team up to take down Lilith, the mother of demons, before she takes over the world. The game's trailer showed a number of famous heroes like the Avengers' Captain America and Iron Man, the X-Men's Wolverine and Robbie Reyes' version of Ghost Rider.
Other heroes like Blade and Dr. Strange will appear in the game as well. "Marvel's Midnight Suns" will feature 13 playable heroes in total and players will get to bring a total of four heroes per mission.
Apart from the existing characters, the players themselves will get their own avatar in the form of The Hunter, a fully-customizable hero that represents the player and their role in the story. The Hunter will have access to a plethora of powers, designer Jake Solomon said to Polygon. These include "light" powers that are similar to traditional superhero abilities, as well as "dark" powers, which represent the occult side of Marvel's universe.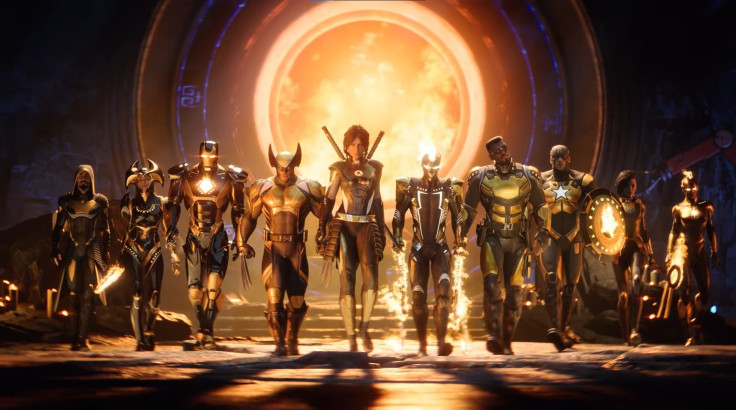 Firaxis' "XCOM" team is spearheading the development of the game, according to Solomon. Despite their work on the popular tactical turn-based franchise, "Midnight Suns" will be completely different from "XCOM." Solomon mentioned that the two games will not share any mechanics.
He added that "Midnight Suns" is designed around the superhero fantasy instead of "XCOM's" underdog vibe. The superheroes in "Midnight Suns" are the superior threats in the battlefield as opposed to "XCOM" where players were almost always outnumbered and outgunned.
Combat in "Midnight Suns" will still have the extravagance of Marvel's superhero fights; players have access to powerful moves that hit hard or sweep over large areas, and they can interact with the environment to gain tactical advantage over the enemy. Solomon said that this sort of high-flying combat style satisfies the superhero fantasy without compromising on the tactical gameplay.
"Marvel's Midnight Suns" is releasing on March 2022, and a gameplay reveal is set to happen on Sept. 1.
© Copyright IBTimes 2023. All rights reserved.
FOLLOW MORE IBT NEWS ON THE BELOW CHANNELS