Masika Kalysha Denies Trapping Fetty Wap And Getting Pregnant On Purpose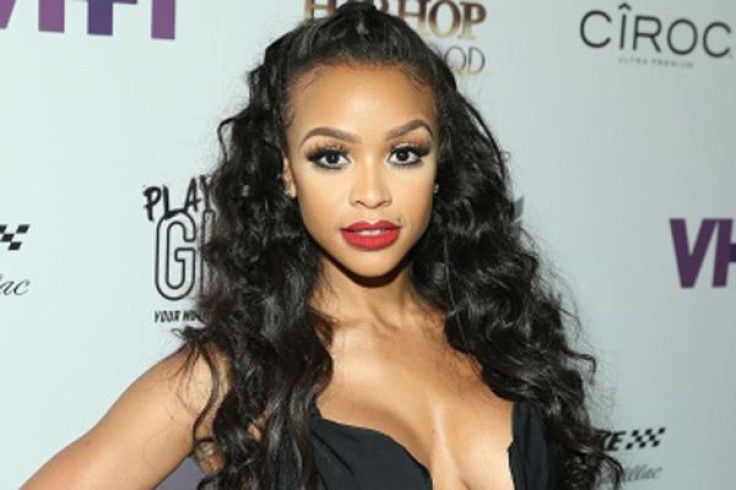 Former "Love & Hip-Hop: Hollywood" star Masika Kalysha stopped by "The Breakfast Club" on Tuesday and opened up about motherhood, her singing career and first meeting Fetty Wap, whom she has a baby with.
The California native said the rapper hasn't spent a lot of time with their daughter Khari, a statement she's shared before, and denied Wap's earlier claims that she sought him out at a nightclub to date him and become pregnant. In fact, the 31-year-old mother-of-one said she actually approached the "My Way" creator to make music with him and nothing more.
"'I'm a business woman and I would love to pay you for a record,'" she remembered telling the rapper. "And he kind of stopped and laughed at me." Kalysha then said that Wap was so impressed that she approached him with money that he decided not to charge her at all. "He's like 'Naw, I'll do it for free,'" she recalled.
From there, Kalysha said that she and Wap started spending a lot of time together and it got in the way of their collaboration.
"He left, went to his hotel, went home," she stated. "We started talking on FaceTime, and he ended up spending the whole week with me, everyday. I went to all the clubs he hosted, I went to the studio with him, I was at his concerts, and he actually didn't do the record."
Despite the business relationship Kalysha wanted to establish with the "679" rhymer, she did admit that she slept with him one day after meeting him. "Honestly, that's the quickest I've ever slept with somebody," she said.
In January, Wap said the former reality star had other intentions besides working with him on music. "I'm just going to say, she knew what she was doing," he said in an interview with The Shade Room. "I wasn't just no random dude in the club. She knew I was going to be there. That's how that happened. We talked about certain s--- that was supposed to happen. I guess she went around that s---. That's how I knew it was all planned out."
At this time the New Jersey rapper hasn't responded to Kalysha's "Breakfast Club" interview.
© Copyright IBTimes 2023. All rights reserved.