Massive Fire Engulfs Hong Kong High-rise Construction Site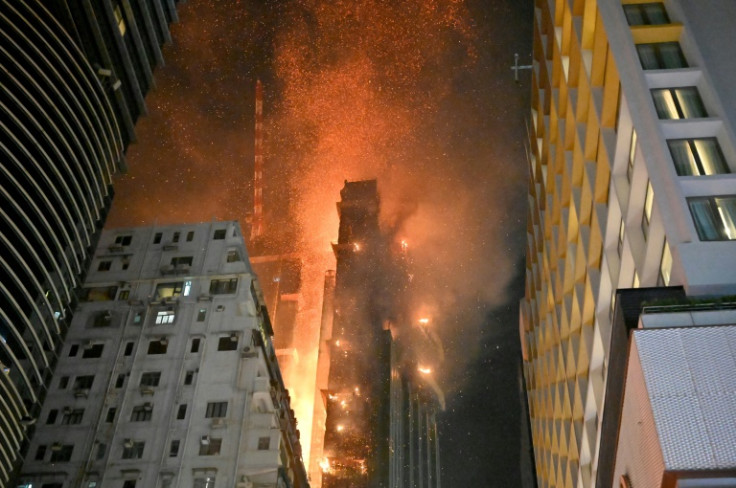 A skyscraper under construction in the heart of Hong Kong's historic shopping and tourist district was left scorched on Friday by a massive fire, with authorities saying the blaze had been largely extinguished.
An AFP journalist at the scene saw blackened concrete walls and the tattered remains of bamboo-and-tarpaulin scaffolding around the building on Friday morning, as municipal workers swept roads clean of debris.
Officials said the fire in Tsim Sha Tsui on the city's harbourfront was "largely put out" by 8:30 am local time (00:30 GMT) on Friday, nine hours after it first erupted.
A major section of the neighbourhood's main Nathan Road thoroughfare -- one of Hong Kong's main transport lifelines -- had been shut, authorities said, causing traffic disruptions.
No casualties had been reported, the government said, and police told AFP that 170 people from nearby residential blocks were relocated to a safe distance as sparks and embers fell to the ground.
Flames were first spotted near scaffolding at the top of the building on Thursday night, with the blaze clearly visible across the harbour and sending sparks raining down onto neighbouring streets.
Around an hour later, the fire had spread down the length of the building and was approaching street level, where hundreds of onlookers had gathered.
Japanese tourist Tosho Sai, who was staying in a nearby building, said a security guard told everyone on his floor to leave after a window in the unit next door was hit by embers.
A French business traveller passing by the site said he saw "lots of debris falling" from the tower.
An acrid smell permeated the air, an AFP reporter on the scene said.
Flames were seen on the roof of an office tower across the street at around 3:30 am, prompting fears of a wider inferno in the densely built area.
Police said five buildings in the surrounding area had reported fires, though some had been quickly extinguished.
The HK$6 billion ($764 million) redevelopment project was greenlit in 2019 and was originally expected to be completed in the first half of 2023, according to local media.
Empire Group did not immediately respond to AFP's request for comment.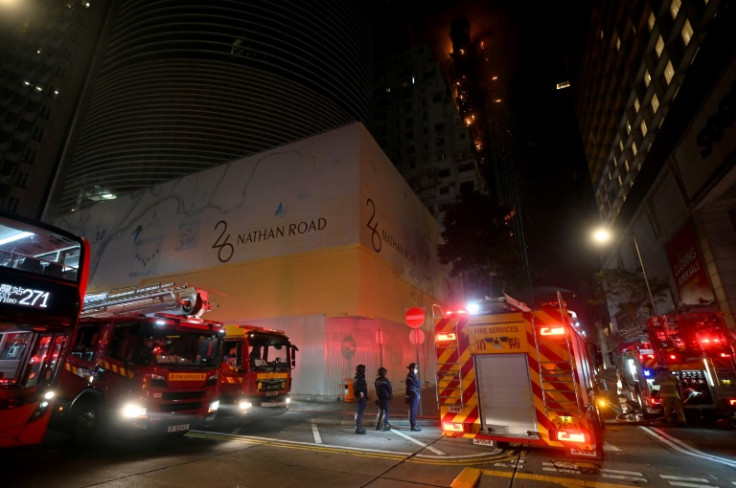 © Copyright AFP 2023. All rights reserved.