Massive Sinkhole Swallows Up Bus During Rush Hour
A massive sinkhole opened up on a road in downtown Pittsburgh and partially swallowed a Port Authority bus on Oct. 29 morning.
The bus was stopped at a red light when the sinkhole opened up beneath it and the bus fell backward while the front half was hanging in the air. There was only one passenger on the bus at the time, besides the driver. The passenger suffered minor injuries and was treated at the local hospital. The driver was unharmed, Port Authority officials had said.
A blue Kia Optima that was driving behind the bus stopped short of falling into the sinkhole. The car was safely towed away and the driver also remained unharmed.
Emergency crews were present at the scene since 8 a.m. at Penn Avenue and 10th Street, near Westin Hotel. A crane was brought in to remove the bus. Port officials explained that the engine was located in the back and it was the heaviest part of the bus.
The bus was finally lifted out of the sinkhole by at least one crane around 9:45 p.m. on Monday night.
"The problem that we're having is that we have to lift that Port Authority bus straight up, because we have a Duquesne Light electrical vault involved, we have several gas lines involved and we don't want to create any further problems than what we have now," Wendell Hissrich, Pittsburgh Public Safety Director, had told CBS-affiliate KDKA on Monday. "Traffic is going to be a problem for the next eight to 10 hours. I know that we have a Steelers game tonight."
Penn Avenue and 10th Street was shut down during the extraction operation. The sinkhole was reportedly 100 feet long and 20 ft deep.
The following day, Penn Avenue and 10th Street between Fort Duquesne Boulevard and Penn Avenue was reopened. The other portion of 10th Street is expected to remain closed for eight weeks for repair work of the sinkhole, Pittsburgh Public Safety said.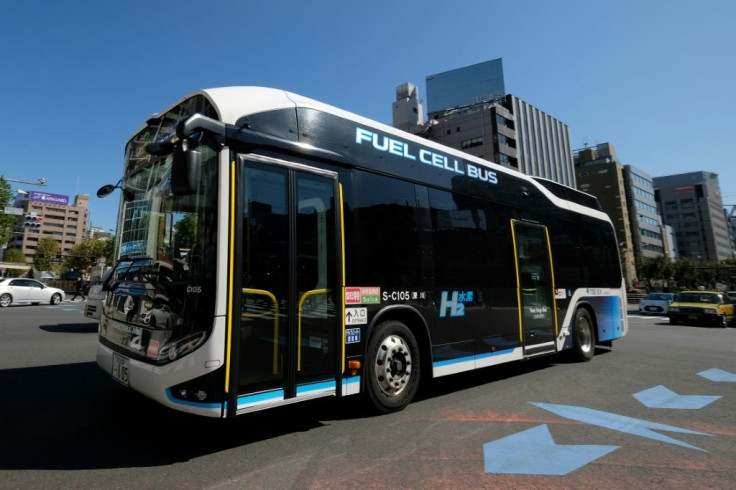 FOLLOW MORE IBT NEWS ON THE BELOW CHANNELS